Amazon Smartphone Speculation Increases After Former Windows Phone Exec is Hired
Amazon has hired former Windows Phone manager Charlie Kindel to work on "something secret" in a move that will fuel ongoing rumours of Amazon developing a Kindle smartphone.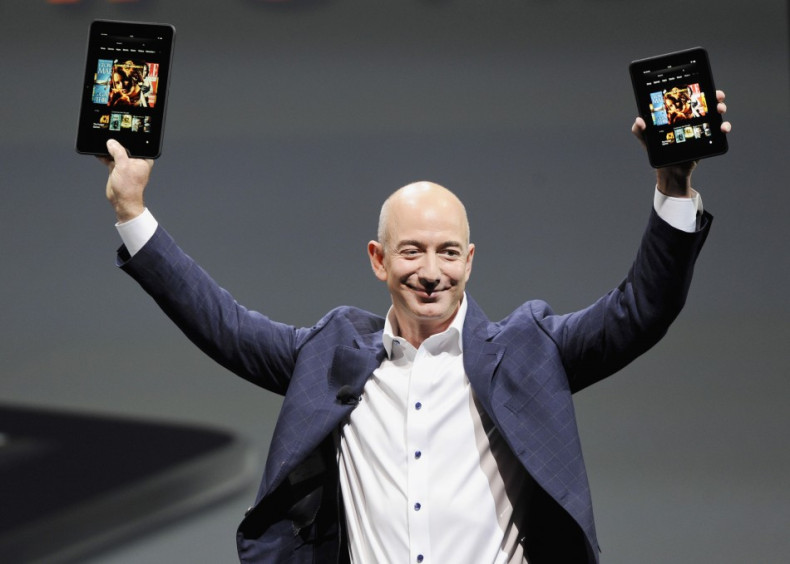 Kindel joined Microsoft in 1990 and lead its Windows Media Centre and Windows Phone developer platforms, before leaving in 2011 to work on tech start-up BizLogr, which he now leaves behind in the move to Amazon.
"I'm building a new team going after a totally new area for Amazon," Kindel wrote on his LinkedIn profile page. "I'm hiring cloud and mobile developers and testers, program managers, and product managers."
Kindel updated his LinkedIn profile to say his new role will make him the director of "something secret."
Rumours of an Amazon smartphone have existed for the last couple of years, although analysts expecting an announcement last year were proved wrong, and Amazon is yet to say anything official about such a device.
But, when asked about a Kindle smartphone by American chat-show host Charlie Rose last November, Amazon chief Jeff Bezos said: "I'll just have to ask you to stay tuned. There are a bunch of rumours...You'll just have to wait and see."
Given Kindel's experience in areas such as creating a platform for mobile app developers and products that deliver digital content across various devices, he could be used to work with existing Amazon products, such as cloud storage and media streaming.
Speculation
The most recent speculation of a Kindle phone points towards a device with a 4.7in display and a release date in the second quarter of this year. If Amazon does indeed launch a smartphone, it will be expected to closely resemble the Kindle Fire's Android-based operating system and have a similarly low price, with Amazon able to recoup costs through sales of its vast literature and media catalogue.
Introducing a smartphone under the Kindle brand would help Amazon create a wider ecosystem of products and digital services, just as Apple does with the iPhone, iPad and its various online content stores.
Facebook is widely expected to strengthen its own ties with the smartphone market later this week, at a media event where it is thought to be announcing a new HTC phone with a user interface closely related to the social network.