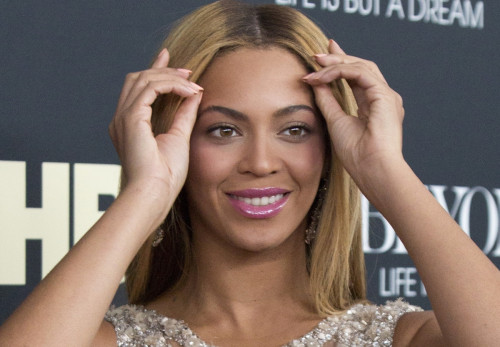 Amazon has become the latest retailer to refuse to sell physical copies of Beyoncé's new album following its exclusive initial release on iTunes.
According to Billboard, although the online giant is selling the mp3 version, the actual CD will not be available through its site.
Fans of Mrs Carter will only be able to get the CD by way of third-party sellers on Amazon.
The UK arm of the site makes no mention of the album - physical or digital.
Beyoncé dropped the self-titled album without any warning or promotion in a game-changing move on 13 December. iTunes had exclusive access to the album until it went on general release on 21 December.
Her deal with Apple meant that pre-order sales of the album could not be made by other retailers.
Amazon is rumoured to be still reeling from the decision and was reportedly planning further reprisals against Sony Music Entertainment and Colombia for giving preferential treatment to Apple for the week-long exclusive.
The Amazon move came days after US chain Target announced that it would not stock Queen B's album in its stores.
"At Target we focus on offering a wide assortment of physical CDs and when a new album is available digitally before it is available physically it impacts demand and sales projections," Target spokesperson Erica Julkowski told Billboard.
The Single Ladies hitmaker's album consists of 14 new songs and 17 new music videos and features guest appearances from Drake, Frank Ocean, and Jay Z and Beyonce's daughter Blue Ivy.