Amazon is expected to announce two 7-inch Kindle Fire models at a 6 September event in Santa Monica, California. The report, from CNET UK and based on reports from unidentified sources, added there would be no 8.9in or 10in product.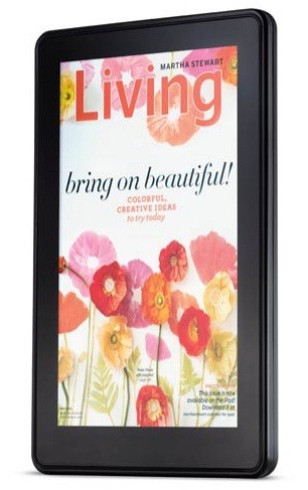 The two new versions will be a brand new 7in Kindle Fire with revamped hardware and another that is an upgraded version of the existing model. The upgrade, it is understood, will include a new user interface. The newer model will feature a faster processor, a camera and an HDMI port, among other additions. It is also expected to have increased storage space but will not support microSD cards.
No price has been suggested for the revamped tablet but the upgraded Fire will, the report claims, be cheaper than the original Kindle Fire.
Amazon may be able to drop prices even further because of an ad-supported model, as explained by The Wall Street Journal. It appears the online retail giants have a worked out a deal whereby advertisements will fill the screen when users bring the Fire out of sleep mode.
Meanwhile, Verge has published several photographs, reportedly of the new Kindle Fire. The photographs seem to confirm the presence of a front-facing camera and a microphone for video calls.
An earlier Reuters report indicated Amazon was expected to introduce between five and six new Stock Keeping Units (SKUs), one of which was a 10in model. However, that was rebutted by another CNET report, quoting analyst David Shim of NDP DisplaySearch, who said the Seattle-based company would offer three models, all with a 7in screen. He did, however, add the company could unveil an 8.9in Kindle Fire 2, with a 1200 x 1920 pixel resolution, some time in the fourth quarter.