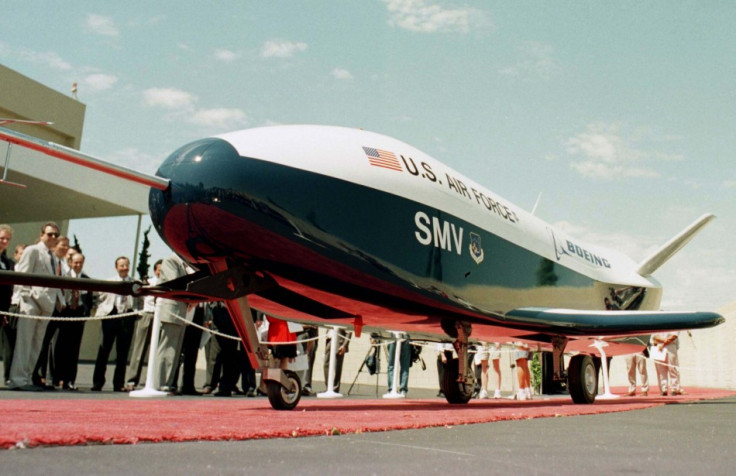 The U.S. reportedly has a spy in the sky aimed at China. According to a report in Spaceflight magazine, a spaceplane, American X-37B, is snooping on the dragon country.
Although Pentagon has denied such reports, independent space trackers in the U.S. and Europe have observed that the X-37B is hovering over Tiangong-1, the Chinese space laboratory.
The U.S. Air Force (USAF) launched the unmanned vehicle into orbit in March 2011 and the Chinese space laboratory was launched in November 2011.
"Space-to-space surveillance is a whole new ball game made possible by a finessed group of sensors and sensor suites, which we think the X-37B may be using to maintain a close watch on China's nascent space station," the BBC quoted David Baker, Spaceflight editor.
The X-37B Orbital Test Vehicle (OTV) is one of the most advanced re-entry spacecraft launched by the U.S. The unmanned vehicle is designed to perform space technology experiments for long flying at a low Earth orbit. The OTV is controlled from ground and can be guided to re-enter the atmosphere, making a horizontal landing on the runway.
The X-37B was launched to study and test guidance, navigation and control, thermal protection systems, avionics, high temperature structures and seals, conformal reusable insulation, lightweight electromechanical flight systems, and autonomous orbital flight, apart from re-entry and landing.
The OTV was put into a low orbit, with an inclination of 42.79 degrees with respect to the equator.
The Chinese space laboratory is positioned at a similar altitude with an inclination of 42.78 degrees.
"With a period differential of about 19 seconds, the two vehicles will migrate toward or against each other, converging or diverging, roughly every 170 orbits," Baker added.
The BBC report said that the U.S. is suspicious about China's space missions. Strategic experts in the U.S. feel that there is no clear delineation of the civilian and military space programmes by China.
Unlike Europe and the U.S. where civilian space projects are carried out by the European Space Agency (ESA) and the National Aeronautics and Space Administration (NASA), respectively, China has no clearly defined agency dedicated to its civilian mission.
Brian Weeden, former orbital expert with the USAF and now a technical adviser with the Secure World Foundation, however thinks that the Middle East is a more likely target for the X-37B rather than China.
"A typical spy satellite is in a polar orbit which gives you access to the whole Earth," says Weeden.
Weeden thinks the U.S. has a range of other tools to spy on China.