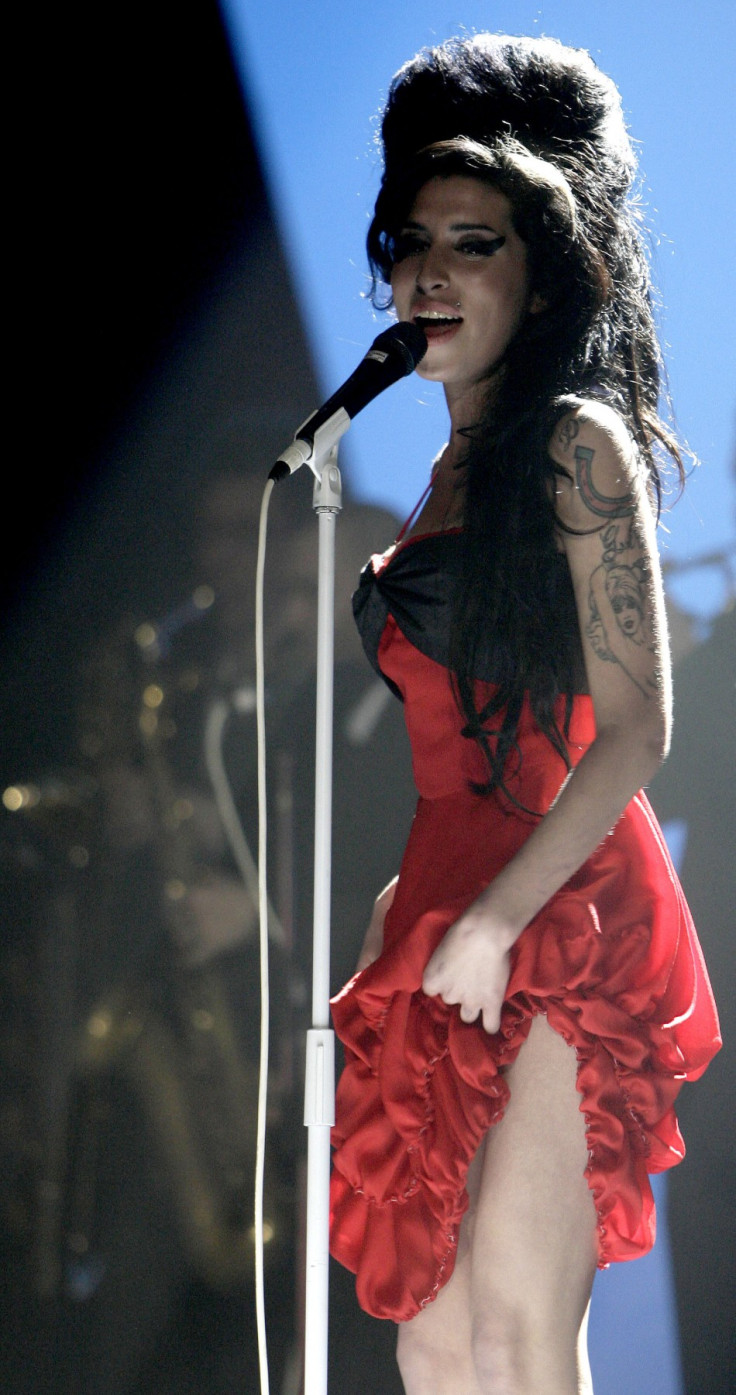 Since Amy Winehouse's demise last month, her father Mitch Winehouse spoke of his plans to set up a foundation in her name to help drug users.
Now however, Mitch Winehouse says he is unable to use money received from fans because people have already registered the organisation's name, "Amy Winehouse."
A spokesperson for Mitch told Mail Online: "Someone registered the charity name, meaning that the foundation couldn't be launched at the time it was supposed to.
"They are trying to work out the situation at the moment."
Due to the new complication of the name being taken, it is reported that solicitors will try and rectify the situation, which until then will be on hold.
Amy Winehouse's £2.5 million residence in Camden, North London, is to become the headquarters of the soon-to-be foundation aimed at helping young people with alcohol and drug problems.
Meanwhile, Mitch revealed his anger and said: "We all have to bombard the tabloids websites to put pressure on this d******* who stole our foundation name.
"This person was offering to sell name on website. We have got this withdrawn."
The elder Winehouse announced the plans for the foundation at the soul singer's funeral on July 27, with the intention of aiding drug addicts seeking help, but unable to afford a private rehabilitation clinic.
Mitch also revealed how the opportunist tried to contact Amy's ex-husband, Blake Fielder-Civil, to try and set up the foundation, before rubbishing the idea: "Blake? Can you imagine?"
According to the Mail online, numerous websites have been registered under Amy Winehouse's name, therefore preventing Mitch Winehouse from setting up the foundation.
An internet user called "sghuk" of Cheshire has registered Amywinehousefoundation.org.uk is which was purchased on Aug. 16 2011, reported the Mail Online.
Amywinehousefoundation.com has also been purchased, and amywinehousefoundation.org was registered by Hertfordshire's Anthony Webb-Jobes on July 31, 2011, The Guardian has reported.
Amy Winehouse's death has been listed as "unexplained," pending toxicology results yet to be released.