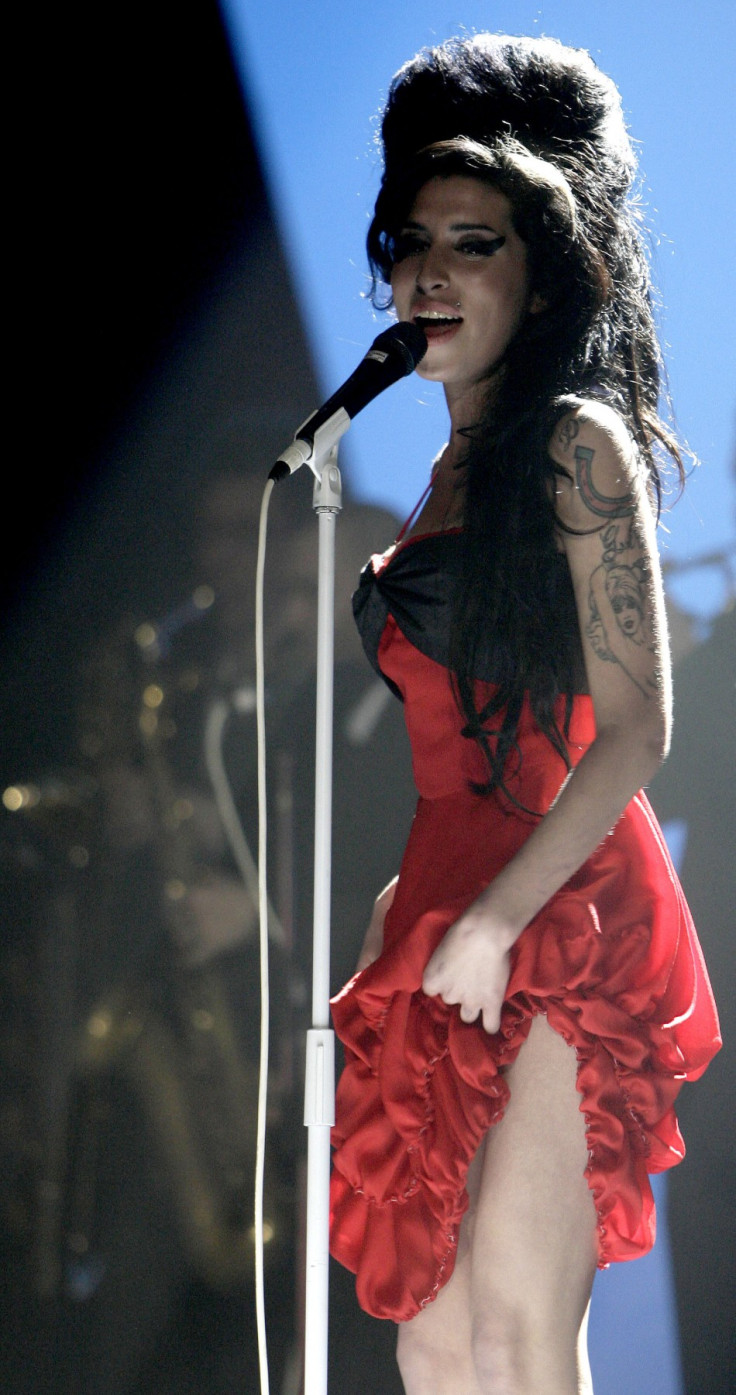 Amy Winehouse's cause of death remains a mystery, until inquest results are revealed in October, however toxicology reports revealed were "no illegal substances" in her body at the time of her death, the singer's family said.
Also the post mortem which took place at St Pancras Mortuary on July 25 proved inconclusive and the coroner's officer Sharon Duff described Winehouse's death as "non-suspicious" before adjourning it.
Winehouse's family are now said await the outcome of an inquest in October to discover the formal cause of death, reports the Mirror.
The Brit and Grammy award-winner had struggled with drink and drug addiction for many years and had recently spent time in rehab.
Although toxicology reports showed no drugs were present in her body at time of death, it did reveal alcohol was, though it is not yet known if it was a factor.
The statement, released on Tuesday according to The Australian, says: "Toxicology results returned to the Winehouse family by authorities have confirmed that there were no illegal substances in Amy's system at the time of her death. Results indicate that alcohol was present but it cannot be determined as yet if it played a role in her death."
Previously Amy Winehouse's father believed her decision to stop drinking may have contributed to her death.
Mitch Winehouse told mourners at her funeral on 27 July that he thought his daughter tried to withdraw from drink too suddenly.
He said doctors had told Amy to gradually reduce her intake of alcohol and to avoid binging at all costs. The singer told him she couldn't do that.
One report quoted family sources as saying that her death could have been caused by sudden alcohol withdrawal, after she ignored doctors' warnings to cut down gradually, reports The Australian.
Other health problems the troubled singer reportedly suffered were traces of emphysema and eating disorders, notably bulimia, as exemplified by her dramatic weight loss.
The singer's body was found dead by her security guard Andrew Morris on Saturday afternoon 23 July at her home in Camden, north London.
Must Read: No Illegal Drug Found in Winehouse Autopsy, but Mystery Remains (PHOTOS)