Ancelotti Heaps Praise on Mourinho For His Real Madrid Success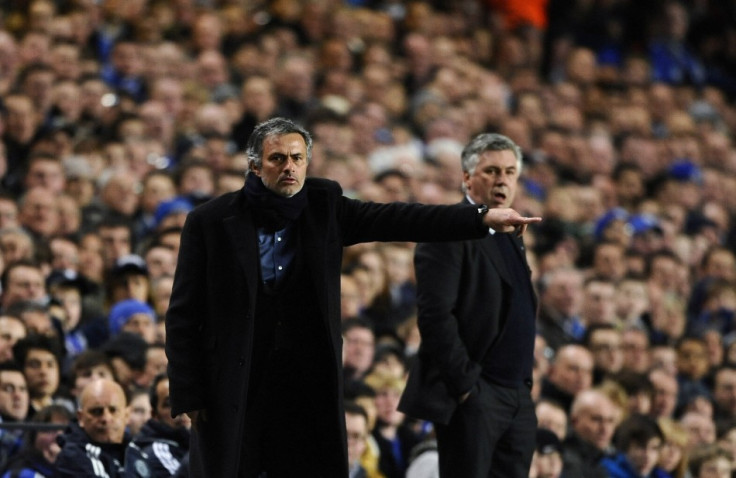 Real Madrid boss Carlo Ancelotti has praised the work of his successor Jose Mourinho, recognising the merit of helping Los Blancos to the Champions League semi-final in three consecutive seasons.
In the press conference ahead of the first leg of their Champions League last 16 tie against Schalke, Ancelotti was asked if he feels Real Madrid deserves a Champions after crashing out of the last four three years in a row
The Italian responded: "Arriving to semi-final is not easy and if you get it means you must have done something right. I do not know what went wrong [in Madrid's last three Champions League campaigns] but we are excited to improve what the team did last season. But arriving to the semi-final three time is not easy."
Just eight months after he left Real, Jose Mourinho's time at the Santiago Bernabeu has been almost completely eclipsed by his successor. Ancelotti was not Real fans' preferred option upon his appointment but he his team have turned the corner and are currently the outright La Liga leaders for the first time since May 2012 while they have also reached the Copa del Rey final.
But as Ancelotti said in press conference, "we must be cautious".
Though Mourinho did not achieve his main goal, a tenth European Cup, he wrestled away the La Liga title from Barcelona and also defeated the Catalans in the Copa del Rey final, proof that Ancelotti still have much to do to eclipse the Portuguese boss.
© Copyright IBTimes 2023. All rights reserved.