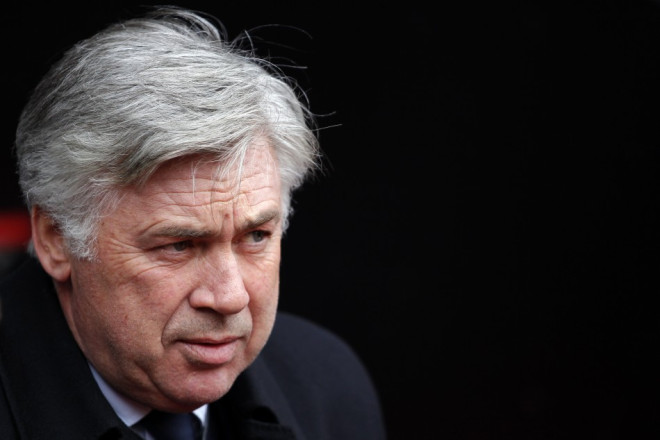 Real Madrid manager Carlo Ancelotti has questioned predecessorJose Mourinho's job in Spain after the Chelsea boss claimed he was surprised about the Spanish giant's current situation in La Liga.
After losing the last two games against Barcelona and Sevilla, Los Blancos are third in La Liga, three points behind leaders Atletico Madrid and two adrift of the Catalans.
Asked recently about Real Madrid 4-3 defeat against bitter rivals Barcelona, Mourinho said: "I am a little surprised."
"I expected Real Madrid to be higher up, with a greater advantage, because Barcelona have lost a lot more points than they have in the past three seasons," the Chelsea boss added.
Ancelotti responded to Mourinho in his latest press conference, suggesting that his side are at least contenders for the La Liga while the Portuguese manager failed to win the league in his last season in Spain.
"It's an opinion. In this season Madrid are fighting for the league, something they didn't do last season..." Ancelotti was quoted by AS.
Furthermore, the Real Madrid manager refused to make comments about Gareth Bale's decision to change his boots during the game against Sevilla, with Los Blancos conceding the 2-1 decisive goal during his absence.
"He had a problem. To say whether it was the time to do it, I don't know. The condition of the boot wasn't adequate and he had to change," the manager said.
"Bale has the same problem as the side. He is in good phyiscal condition and we just need to improve the collective level.
Meanwhile, he confirmed that Cristiano Ronaldo had been playing with a minor injury, coinciding with two Real Madrid defeats.
"He has a little injury, but it's nothing. He trained as usual and is getting treatment. He will play tomorrow as usual. Today he trained as he always does and there's no problems," he said.
"We've thought about that (rest), but right now he doesn't need to rest. It's a problem he's dealing with very well. He's confident. If things get better, naturally we'll give him a break. We're all relaxed. It's a small problem that will be resolved soon.