Manchester United midfielder Ander Herrera fears for his place at Old Trafford and is determined to keep pleasing manager Jose Mourinho as the Red Devils prepare for a busy summer transfer window.
Herrera has been one of United's stand-out performers this season, making 37 starts in all competitions as Mourinho's men attempt to break into the top four and achieve Europa League glory. The former Athletic Club playmaker is pleased to be in the thick of the action in Manchester, but with United's vast wealth and their penchant for colossal transfer deals – they have been heavily linked with £35m (£42m) Monaco midfield general Tiemoue Bakayoko – he knows he cannot rest on his laurels.
"I have to keep working, performing and giving what the manager wants me to give," Herrera told Manchester United's official website. "We have great players and Manchester United have the capacity to sign big players, so I cannot sleep."
"I like to demand a lot of myself because I feel I can give more, and more, and more to the team. I am happy and I think it is the right attitude. So far it has been okay for me but I still have to show I can give more. The team will need me if I am on the pitch. I am a team player, I want to give everything for the manager and I don't look back. I just look forward. The next month and a half is the most important time of my career."
Having been starved of game-time under former Manchester United boss Louis van Gaal, Herrera is enjoying the responsibility and minutes afforded to him by Mourinho. The 27-year-old revealed the former Chelsea boss told him that he would be integral to his side and is grateful for the faith shown in him by his manager.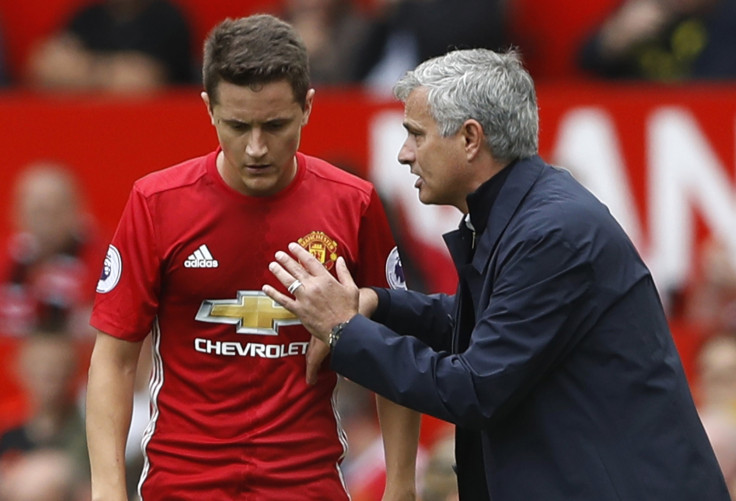 "I am very thankful to [Mourinho]," Herrera added. "This season has been the most regular one for me at the club and that is with Mourinho on the bench. I am very happy. He gave me, from the first day, a lot of confidence and he told me I was going to be an important player for him."