Ander Herrera says Jose Mourinho has given Manchester United a breath of fresh air
Spaniard forever grateful to Louis Van Gaal for bringing him to Old Trafford.
Former Bilbao star believes that United have been unlucky but are on the right track.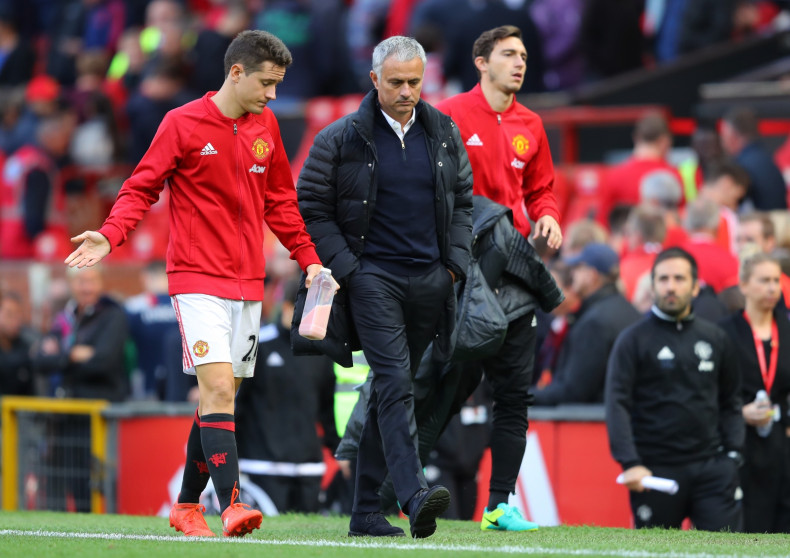 Ander Herrera has claimed that he will be forever grateful to Louis Van Gaal for bringing him to Manchester United but admits that the Dutchman didn't win enough titles keep his job. The Spaniard also believes that Jose Mourinho is been unlucky, but has brought a breath of fresh air to Old Trafford which is going to pay off in the long-term.
Herrera, 27, became the first signing of Van Gaal at Manchester United when in the summer of 2014 the Red Devils agreed to meet his £29m (£36.6m) release clause at Athletic Club Bilbao. The Spanish midfielder failed to become a fix player in the Dutchman's starting line-up but still made 72 appearances during his first two seasons at Old Trafford.
The former Zaragoza academy star has thanked his former manager for giving him the chance to play at United, being full of praise for his personality but admitting that his one FA Cup trophy in two seasons at the Premier League giants was below the expectations of the club.
"Van Gaal is a man with enormous human values. Sometimes it looks from the outside that he's distant, serious ... but he is a very sensible and very understanding. He has many human values but it is true that during his two years here he only won the FA Cup and that, in a club like United, is not enough," Herrera said during a long interview with Spanish TV show Fiebre Maldini. "But I have to be grateful to him. He brought me to England's biggest club, he gave me the chance to step up in in my career and I play many games under him. I can only have words of thanks to him."
The start to the new campaign under Mourinho is not going much better. United have only secured 21 points after 14 Premier League games, less than David Moyes in 2013-2014 (22) and van Gaal in his two campaigns at Old Trafford (22 in his first season and 25 last term).
However, Herrera is convinced that the Portuguese tactician is building something special at United and is only a matter of time before results prove him right.
"Mourinho is a winner. He is a manager who understands perfectly the day-to-day and the needs of the footballer. I really enjoy that day to day, the way he trains, with very dynamic workouts, always using the ball and that the tactical talks are not too long," Herrera said after having become a key player for the former Chelsea boss in the first part of the season.
"We came from another philosophy, from a philosophy with more rules. Mourinho has brought a bit more freedom, he has given oxygen (a breath of fresh air) to the team and although we are not in a good position I think it's unfair. I think that in the long term (his work) is going to pay off as we are building a very strong Manchester United."