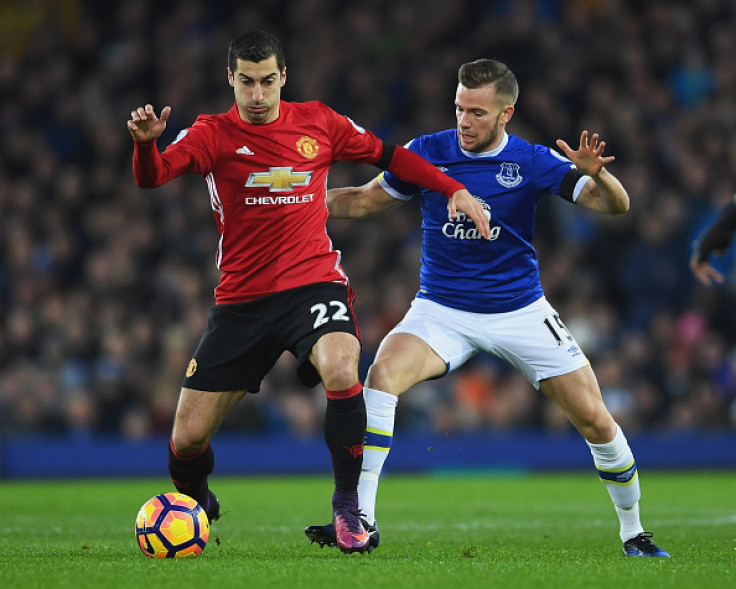 Henrikh Mkhitaryan made only his second Premier League start during Manchester United's 1-1 draw against Everton despite being touted as a regular starter following his move from Borussia Dortmund this summer.
The Armenian midfielder's last league start came against Manchester City, when he was substituted at half-time following a dismal performance with Jose Mourinho later admitting that he needs to do more to earn a regular spot in the matchday squad. Mkhitaryan was hampered by a hip injury during his absence, but has been fit since October, and was still not considered for first-team selection by the Portuguese manager.
The 27-year-old has refuted claims about a fallout with the manager and taken the blame upon himself suggesting that he was not ready to fight for his place following his summer arrival from the Bundesliga outfit. Mkhitaryan impressed in his last two outings against West Ham and Everton and is keen to keep his place in the team this time around.
"There was no bad relation with him [Mourinho], it was always good but the problem wasn't him, it was me," Mkhitaryan told Sky Sports, as quoted by Manchester Evening News.
"Now I understand why I have got my chance and I will keep it, I will hold it, because it is very important for me to play, to be a part of Manchester United.
"I was thinking that I would be here as a starting line-up player but when I arrived I saw that there were 25 players fighting for their place and I understood that it wasn't going to be easy," the Armenia international explained.
"I had a bad game against Manchester City but that is in the past so I kept working. I have done a great job to get my chance back and I think I did it a really long way until I start playing."