Manchester United star Ander Herrera believes Antoine Griezmann is among the main candidates to take the baton from Real Madrid ace Cristiano Ronaldo and Barcelona star Lionel Messi at the top of world football. The Spaniard admitted that any club in the world would want to sign the Frenchman, but was coy about any interest from Old Trafford.
Griezmann, 26, has been linked with a move to Manchester United in recent times amid suggestions Jose Mourinho has identified the Frenchman as his marquee signing for the summer transfer window.
The France international added fuel to those speculations earlier this week after stating that his chances of moving to Old Trafford ahead of the 2017-18 campaign are "six out of ten".
Herrera refused to be drawn on whether United want to sign the player, but refused to hide his admiration for the Atletico Madrid star. He tipped him as one of the potential successors to current Ballon d'Or Ronaldo and his Barcelona nemesis Messi.
"I think Griezmann is a great player. He is a phenomenon. All the teams in the world would like [to have him] but I like to respect other clubs and fans. Griezmann is still an Atletico Madrid player and I respect Atletico and their supporters.
"I think he is a top star. I have already said it previously, I think that after Messi and Cristiano he is in the group of their possible successors. But I am Ander Herrera, not Griezmann or anyone from Atletico Madrid or any Manchester United chief to talk about it."
Herrera was even more coy when asked about the possibility of his teammate David De Gea moving to Real Madrid ahead of next season.
Questioned whether the United goalie would be a good fit for Real Madrid, he replied: "De Gea is a great keeper for us. He is very good"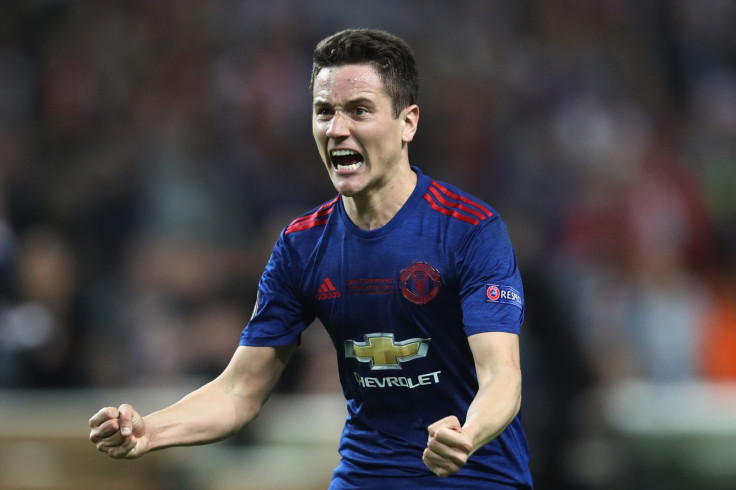 Meanwhile, the Spaniard expressed his delight after Manchester United beat Ajax on Wednesday night (25 May) to clinch the Europa League crown – and consequently secure the qualification for the Champions League.
"I'm very happy," Herrera said after being named as man of the match. "We will be in the Champions League next season. We have won the Community Shield, the League Cup and the Europa League. We can now say that it has been a fantastic season but if we had not won this final we would say it was a bad season. Football is so unfair. We have won three titles. I do not know if many teams in Europe can say that."