Anders Behring Breivik Trial: The Facts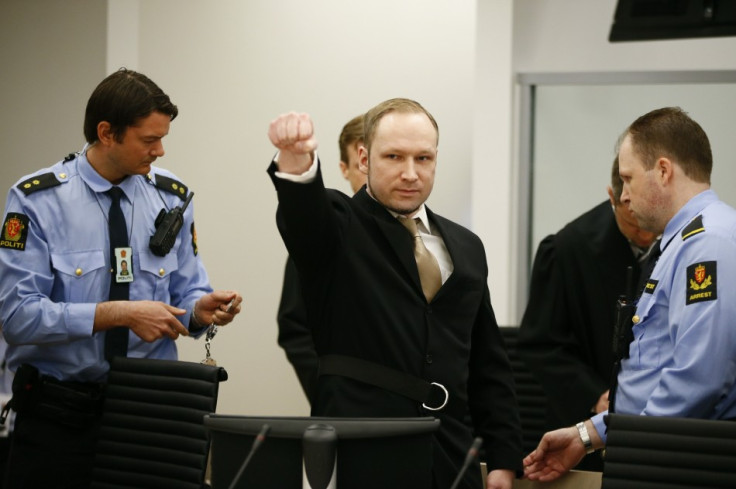 The trial of Anders Behring Breivik, who killed 77 people in Norway in July 2011, has begun.
THE CHARGES
Breivik is charged with terrorism and premeditated murder for a bombing in Oslo's government district, killing eight, and a shooting attack at a political youth camp, killing 69. He admits to the attacks but rejects criminal guilt. If convicted he would face a maximum sentence of 21 years in prison, though sentences can be extended if a criminal is considered a menace to society. If declared insane by the court, he would be committed to psychiatric care. Both sides can appeal the ruling to a higher court.
THE COURT
Breivik will be tried by a panel of five judges. Public prosecutors Inga Bejer Engh and Svein Holden are presenting the case against him. Breivik's defense team is led by Geir Lippestad. The trial is expected to last 10 weeks.
THE SCHEDULE
After opening arguments on April 16, five days have been set aside for Breivik's testimony. Then forensic experts and coroners will testify for the prosecution, as well as survivors and witnesses from the bomb scene and Utoya. The defense plans to call radical Islamists and right-wing extremists to the stand to try to show that Breivik is not alone with his world view. Psychiatrists who examined Breivik will testify on his mental health.
THE SURVIVORS
About half of the roughly 200 seats in the court room have been set aside for survivors and relatives of victims. Many more will be able to watch the proceedings through a live video link at more than a dozen courthouses around Norway.
(ASSOCIATED PRESS)
© Copyright IBTimes 2023. All rights reserved.