Android 4.4 KitKat is very probably the first smartphone-chocolate bar partnership, but don't let a cheap marketing ploy distract you from what is otherwise a major update for Google's smartphones operating system.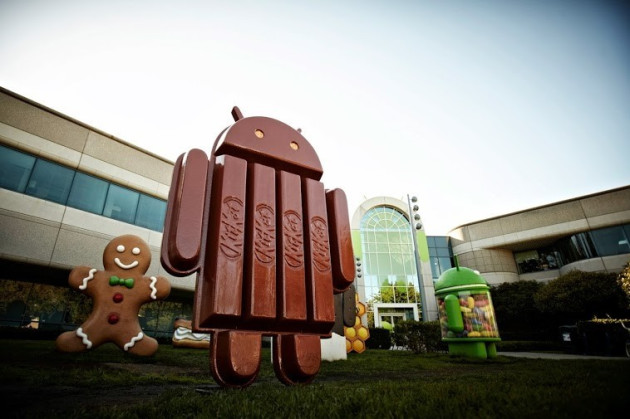 Key Features:
KitKat will work on all Android phones released in 2014
Works on devices with just 512MB of RAM
Updated Google Now is smarter than ever
Google Glass-style voice commands
Available on Nexus 5 now, coming to other Nexus devices "in the coming weeks"
KitKat for everyone
In a bid to tackle the growing fragmentation issues which plague Android smartphones - where huge variations in performance mean not all models can ever update to the newest software - Google has said KitKat will work on every Android phone released in 2014 from every manufacturer.
To achieve this, Google claims Android 4.4 will work on devices with as little as 512MB of RAM, and the software is intelligent enough to scale back its processes to run smoothly on less powerful hardware.
Android Senior VP Sundar Pichai claims this unified approach means KitKat will help bring smartphones to "the next billion people".
New dialler
Debuted on the much-anticipated Nexus 5 by LG, Android 4.4 KitKat features major updates to an aspect of smartphones often forgotten about - the phone dialler.
Google has integrated its search and mapping tools to make the dialler more intelligent. As before, contacts can be searched for and called - but now with KitKat, users can search for nearby places such as cafes and restaurants, as well as contacts stored in your Google Apps accounts, such as your company's address book.
The updated dialler can also recognise incoming numbers, so even if you aren't familiar with the number calling you, Android 4.4 will perform a Google search and attempt to match the number with a business. Any potential matches are displayed while the phone is ringing, along with the company name and a photo if available.
Integrated messaging
Android 4.4 KitKat also brings in an updated Hangouts app, which integrates all communications into one place; this includes SMS and MMS messages, as well as Google Chat conversations and video call, so there's no need to send the same message to a friend through different apps.
Google Now
Previously hidden behind a long-, or double-press of the Home button depending on your handset, Google Now in Android 4.4 has moved to the left of the Home screen, making it quicker and easier to get to.
The Nexus 5's microphone is always listening out for voice commands - even when it's asleep - and in a nod to Google Glass several actions can be initiated by saying "OK, Google" to the phone. This is a feature taken from Motorola's Moto X smartphone.
Users can make a web search, send a text message, get directions through the mapping app, or play a song stored on the phone with voice commands.
More intelligent
In a bid to make Android's speech recognition more intelligent, 4.4 will start a back-and-forth conversation with the user if it isn't sure what you want. For example, it will ask you to clarify which contact you want to call if several in your address book share the same name, and it will ask if you want to call their mobile or home phone, if such options are available.
Overall, speech recognition in KitKat is claimed to be 25% more accurate than when the Nexus 4 launched last year.
In the coming weeks, Google promises to brings further updates to Now, including new card types with extra information and contextual advice, such as updates from favourites websites and blogs based on your previous browsing habits. Other Now updates include being location aware - such as offering up websites with cinema reviews and show times if your phone recognises you are in or close to a cinema.
Must Read: