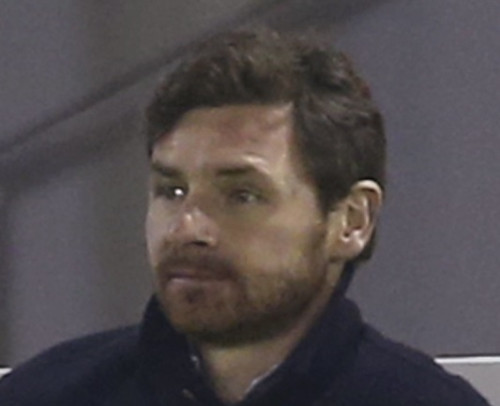 Andre Villas-Boas will refuse to compromise when searching for a new job after hinting that both Chelsea and Tottenham Hotspur, among his former clubs, did not "value" him as a coach.
Villas-Boas was sacked by Spurs in December after a year and a half in charge while his inauspicious spell at Chelsea lasted just eight months.
Despite being linked with a move to Schalke 04, the 36 year old plans to take a break from the game before resuming his managerial career and has seemingly taken a swipe at his former employers by suggesting his new side must respect him.
"I have decided to take a break," Villas-Boas told Abendzeitung Munich. "I want to learn a bit and refresh my batteries, but I can't imagine a life without football.
"I have learnt that it [next job] has to fit 100%, and the club has to value the coach."
His spell at Chelsea was dominated with reports regarding his control at Stamford Bridge under owner Roman Abramovich while at Tottenham he took the brunt of the blame for making a number of inspid signings during the transfer window.
The embarrassment which accompanied Villas-Boas' time at Chelsea was accentuated by assistant Roberto di Matteo going on to win the Champions League and FA Cup during the same season he was removed as manager.
After replacing Harry Redknapp at White Hart Lane, AVB guided Tottenham to their highest points total in Premier League history but it wasn't enough to secure Champions League qualification.
The sale of Gareth Bale to Real Madrid saw Villas-Boas sign a host of replacements at Tottenham but none of them lived up to their billing or price tag leaving the north Londoners off the pace in their attempts to finish in the top four.
With no plans to return to management in the immediate future, the former Academica and FC Porto boss has taken to studying the game once again, with a trip to Bayern Munich's winter training camp in Qatar to observe the work of manager Pep Guardiola.
"His legacy is already huge; he is highly valued by every coach in the world," the ex-Chelsea boss said. "It is an honour for me to look over his shoulder.
"He has changed football. The way it should be played. He has opened the world's eyes. If you look how the top teams in Europe are playing, you see the inspiration he gave with Barcelona."