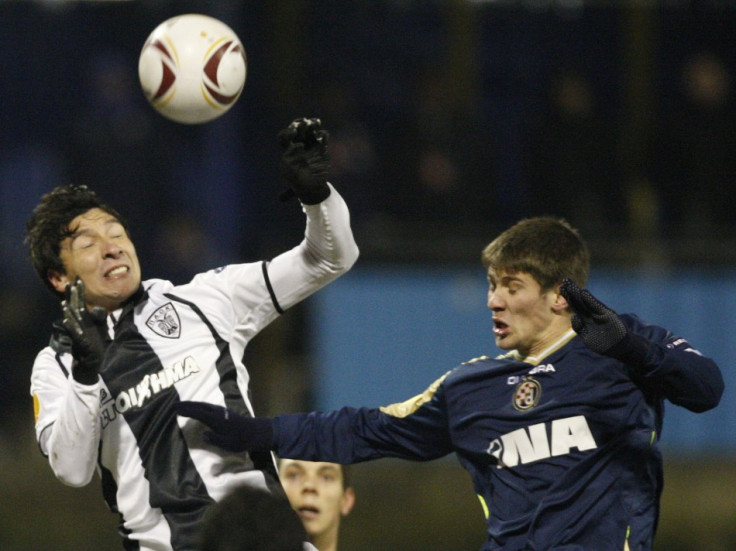 Leicester City's new striker Andrej Kramaric says he rejected a move to Chelsea to join the Premier League's bottom-placed team because he wants to secure regular playing time.
After scoring 28 goals in 31 appearances across all competitions for Rijeka this season, the 23-year-old reportedly attracted the attention of a number of European clubs, including Atletico Madrid, Tottenham Hotspur and the west London side.
According to reports, Chelsea manager Jose Mourinho earmarked the Croatian striker as a long-term replacement for Didier Drogba – who returned to Stamford Bridge last summer on a one-year deal.
But Kramaric snubbed the opportunity to join the Premier League leaders to move to the Foxes for a fee of around £9m, becoming the club's record signing after they paid £8m to Brighton for Leonardo Ulloa last summer.
Even though it looked like a surprising move, Kramarik admitted he made his decision due to believing his chances at Stamford Bridge were going to be limited.
"Chelsea is the biggest team in the Premier League, but I chose Leicester because I feel something good here. I think I will play much more here and I hope we will stay in the Premier League," Kramaric said to the BBC.
"The Premier League is the biggest league in the world with the most world-class players and I wanted to feel it."
Nevertheless, last summer Mourinho brought three strikers to Stamford Bridge in Diego Costa, Loic Remy and Drogba, following the departures of Fernando Torres, Samuel Eto'o and Demba Ba.
Kramaric's father previous admitted his son had passed up the opportunity to join the Blues as Mourinho wanted to send him on loan for the remainder of the season.
He said: "[Chelsea] are really persistent. The thing we disagree over is Andrej's loan over the next six months. The question is where would he go on loan? We have no guarantee that he would return to Chelsea when the loan ends."