The Google Nexus 7 is the first electronic device to run the newest version of the Android operating system - 4.1 (Jelly Bean). In addition, as of now, it remains the only device to offer that software, although Samsung responded to a question by PocketNow, suggesting that the Nexus S and the Galaxy Nexus could be in line to receive the update
"Samsung will soon announce which additional devices are eligible for Jelly Bean update. As the world's largest smartphone manufacturer, Samsung leads the Android community with best-in-class devices like the Galaxy S3, and is creating new device categories with products like the Galaxy Note. Samsung has delivered the most Nexus-branded lead OS devices and we are pleased that Google will be bringing Samsung Galaxy Nexus and Nexus S customers the first experiences on a handheld device," the South Koreans were quoted as saying in the PocketNow report.
However, several independent developers have managed to transfer the Jelly Bean ROM to a number of smartphones, including the Galaxy Nexus, S3, S2 and S, as well as the HTC One X. These independent developers have now added the Google Nexus S and the Nexus S 4G to that list. In a report by Redmond Pie, XDA developers have ported Jelly Bean to the Nexus S and the Nexus S 4G.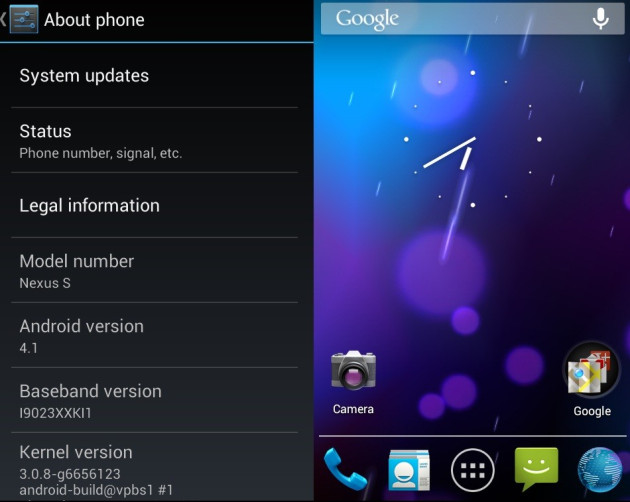 In a report filed by one of the forum members, the Bluetooth, the touchscreen, the GPU, the camera, the softkeys, Near Field Communication (NFC), the SDcard slot and the USB slot were working normally across both ports. However, the audio, wireless connectivity and the ambient light sensor, among a few other features were notng across both ports. Check here for information about the Nexus S and here for information about the Nexus S 4G. The Jelly Bean software brings a number of enhancements, including changes to the User Interface (UI) and Notifications section, as well as Home screen management, a revamped camera and Google Now.