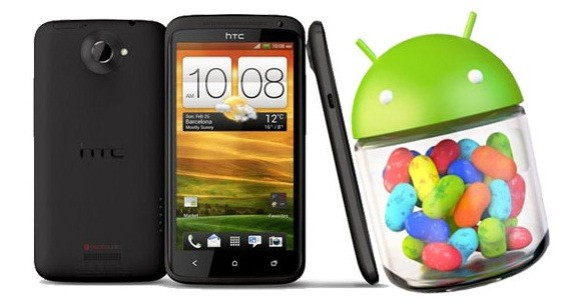 Jelly Bean firmware (with HTC Sense 4+) for HTC's One X was leaked earlier this month. The leak for the Nvidia Tegra 3-powered smartphone, however, was not of much use for the general public after issues were highlighted while updating HBoot with S-On.
The ROM was then released for developers, who have since admitted a number of other features were also malfunctioning; these included data reception and cell signals. However, promises were made about a solution and a method to flash the leak with losing the older unlocked bootloader.
The progress now is that XDA senior member stuart0001 has released a script, which allows users to access the leaked Jelly Bean without difficulty. In addition, One X users will now be able to return to the stock ROM or install RUUs easily. A few features are:
Displays users' CID
Lock Bootloader
Update Jelly Bean firmware in HBoot 1.28
Unlock Bootloader
Flash custom ClockWorkMod (CWM) Recovery
Flash boot.img
However, developer warnings include the loss of internal data, meaning a complete back-up of information stored on the device is advisable.
One X users have only to download and extract Jelly Bean ROM's zip and then run JBFWFlasher.bat. From then on, all they have to do is follow on-screen instructions.
However, in case users find they have to install CWM Recovery separately after running the Jelly Bean firmware, they are advised to run CWM + BootIMG.bat. To download the Jelly Bean easy installer, head check out this thread - download.
Remember, though, this leaked Jelly Bean ROM does not work with all variants of the One X. It is compatible only with certain CID numbered One X devices. The compatible CIDs include:
Cidnum: HTC_001
Cidnum: HTC_E11
Cidnum: HTC_203
Cidnum: HTC_102
Cidnum: HTC_405
Cidnum: HTC_Y13
Cidnum: HTC_A07
Cidnum: HTC_304
Cidnum: HTC_M27
Cidnum: HTC_032
Cidnum: HTC_016
Cidnum: HTC_J15
To identify the device's CID, One X users may download CID Getter from the app store. The number listed on top of the app screen is the CID. If this method does not reveal the number, try this command in fastboot - fastboot oem readcid.