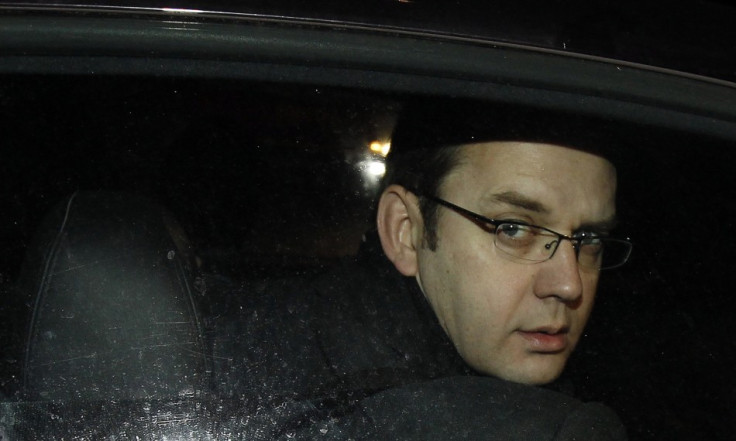 Andy Coulson is set to be arrested over allegations he was involved in the phone hacking scandal whilst he was editor of the News of the World from 2003-2007, according to reports. The Guardian reports that detectives from New Scotland Yard contacted Andy Coulson last night and he will be required to attend a London police station today where he will be questioned fully.
The Guardian also understands that another senior journalist from the News of the World is set to be arrested in the coming days.
The news will embarrass Prime Minster David Cameron even further after his decision to appoint Andy Coulson as his party's and then the coalition's head of communications. David Cameron constantly defended his decision to hire the controversial former journalist amid mounting evidence that the former editor of the News of the World had involvement in the phone hacking scandal. Yesterday it was revealed that George Osborne may have been targeted by the News of the World when Coulson was editor of the newspaper, something that could cause private friction between the Prime Minster and his Chancellor.
Andy Coulson was appointed by David Cameron in July as head of the Conservative Party's media operation and then the communications chief for the Prime Minster after the forming of the coalition. It further calls into question David Cameron's decision making abilities especially considering the criticism over his slow reaction to the public outcry over the alleged phone hacking.
Earlier, Scotland Yard admitted that almost 4,000 people may have had their phones hacked by the News of the World's private investigator, placing further strain on the testimony of senior officers to Parliament that there were only a handful of victims.
In a statement, Deputy Assistant Commissioner Sue Akers, indicated that the new investigation into the illegal eavesdropping of mobile phone messages was struggling to deal with the mass of evidence of wrongdoing contained in Glenn Mulcaire's notebooks.
The Yard's latest statement sharply contrasts with the evidence given by Andy Hayman, the officer who led the original investigation into Mr Mulcaire's activities in 2006-07, which led to prosecutions regarding nine victims, including three Royal aides.
Mr Hayman said that there were "perhaps a handful" of hacking victims.
Corrupt officers are thought to have been paid more than £100,000 each for passing the tabloid sensitive information. The Met said that public and political disapproval had led it to hand the investigation to the Independent Police Complaints Commission. Sue Akers has said that all victims of the phone hacking scandal will be contacted by police but it will take some time as detectives sort through a mass of evidence from Glenn Mulcaire's notebooks.
For a round up of what the newspapers have said about the phone hacking scandal click here