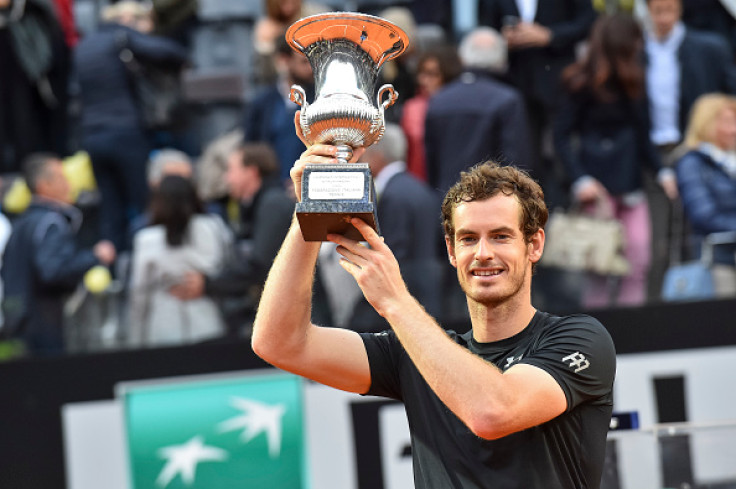 World Number one Novak Djokovic has admitted that Andy Murray deserved to win the Rome Masters 2016 title saying that he was the better player on the day. The Serb who came into the clash as the favourite was unable to match Murray's level of play on the day losing 6-3, 6-3 in straight sets.
Murray, who was celebrating his 29th birthday on 15 May, put in a masterclass performance on his least favourite surface, becoming the first British man to win the Rome Masters title since 1931. This in fact, was his maiden Rome Masters crown.
Speaking to reporters at the post-match conference, Djokovic said, "Of course you don't like to lose, but you have got to congratulate the better player. Andy deserved to win. To compete with him in the long exchanges that we tend to have in our encounters required a lot of energy and a better performance from me, which didn't happen."
"Andy was the better player. He was the player who had the best form throughout this week. I think he is using the court better now (than in previous years), he has more variety of shots from the baseline."
Although the draw did favour the Scot, he did not play against a top-10 player until the final, and while Murray made full use of this cruising to the final, Djokovic had a tough draw and at times looked tired. He did have to come back from in a couple of games from one-set deficits. The world number one was down 0-6 in the first set against Thomaz Bellucci in the third round tie, and he also needed a deciding tie-break to beat Japan's Kei Nishikori to make it to the finals.
"I had a long couple of weeks especially the last couple of days. I knew it was going to be an uphill battle against Andy today. I'm glad I managed to get to the final, because in a couple of matches I've had to come back from one-set deficits. My confidence level is high because of the many matches that I have won this year on this surface and all other surfaces, so I don't feel I'm doubtful or shaken up by this loss."
The duo will next be seen in the second major slam of the year, the French Open which is scheduled to start in a week's time.