Britain's Andy Murray says his campaign to be world No.1 by the end of 2012 is likely to culminate in failure.
Murray, who claimed Olympic Gold and his maiden grand slam title at the US Open in recent months, had targeted the No.1 spot in the rankings immediately preceding his victory at Flushing Meadows.
But the Scot concedes that his attempts to finish above current world No.1 Roger Federer will be in vain, and plans on a more consistent run of form at the start of 2013.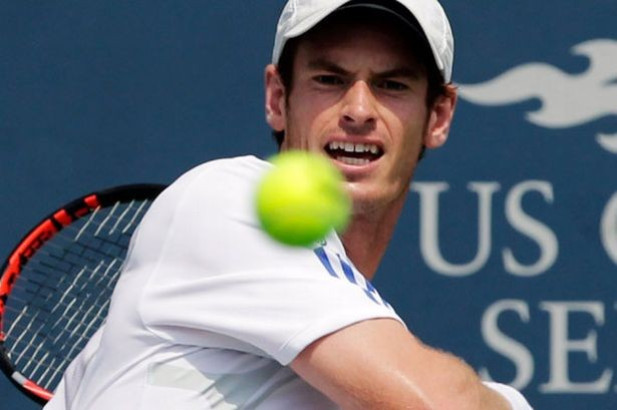 "It will be very difficult to finish the year as number one. I think Novak is too far off and guaranteed that," said Murray.
"I will keep working hard and focus for the rest of the year and hopefully have a chance next year."
"I lost in Australia and straight away I'd be thinking about the French Open and Wimbledon, which wasn't necessarily the best thing for the tournaments I had coming up," he added
"I'm hoping to be focused a lot more and not just looking at the next Grand Slam. I need to try to play well in all the tournaments I'm in."
Current No.1 Federer, who Murray beat in the Olympic final in August, says the 25 year old is within his rights to target the top of the rankings following his breakthrough year.
"Yes, he can do it. He should be able to have that goal. He has results that back up his chances," Federer said.
"His next nine months are going to be extremely interesting to follow. I hope for him he can achieve it eventually.
"It would be very wrong if he said he wanted to become world number two now.
"I think maybe at the end of the year [he can do it], maybe the beginning of next year. Or, if not then, he's got a shot until next Wimbledon almost - if he were to win there."
"I think he's done so well," Federer added. "His reaction was amazing after not winning Wimbledon against me.
"Then coming back to win the Olympics and bringing the victory home for his first Grand Slam at the US Open was great to see. I was very impressed and I'm sure that's going to give him confidence for what's to come.
"How me, Novak and Rafa - whenever he comes back - and the rest of the players will play will have a little bit of an impact. But, overall, Andy has some control over that himself now."