Andy Murray 'expecting second child' with wife Kim
The news came as the world number one gets ready to defend his Wimbledon crown.
Andy Murray and his wife Kim are reportedly expecting their second child as the world number one prepares to defend his Wimbledon crown.
The pair, already parents to 17-month-old daughter Sophia, are said to have shared the exciting announcement with friends and family.
However, the news comes at a testing time for Murray whose minor hip injury has raised questions about his form and fitness.
After crashing out in the first round of Queen's last month, he admitted that the defeat was a "big blow" for his Wimbledon defence chances.
As his career marches on, Murray has suggested that his family are a bigger priority to him than tennis.
"My child is more important to me and my wife is more important to me than a tennis match," he said previously.
The statement came as the 30-year-old revealed that he missed Sophia's first words while playing oversees.
"I really don't want to miss seeing those changes," he said.
"Even when I'm away for a day I feel bad. I feel I should be there and I want to be there as much as I can."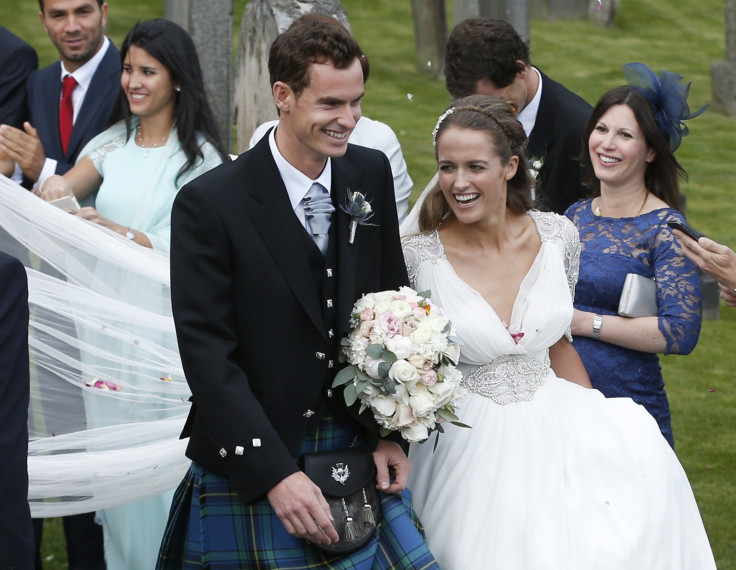 Tennis player Andy Murray leaves the cathedral after his wedding to Kim Sears in Dunblane, Scotland, April 11, 2015
Reuters
Murray even added that the experience of Wimbledon has changed since stepping into parenthood.
"Experiencing the Wimbledon fortnight as a parent has been different because now I have a family to get home to," he said.
"For the first time ever, tennis is probably more of a distraction from my home life than the other way around.
"Beforehand, in the build-up to a Slam final, I'd always be thinking about that match. I don't feel like that just now – I'm just looking forward to the next time I see Sophia and Kim."
Murray will take on Russia's Alexander Bublik at the Wimbledon's centre court on Monday (3 July).
© Copyright IBTimes 2023. All rights reserved.