Andy Murray showed remarkable resilience to defeat Jarrko Nieminen in four sets and progress to the French Open third round.
The British No.1 came into the match carrying a back problem and after just two games began feeling the injury, as Nieminen exposed his vulnerability as he took the first set 6-1.
Despite receiving treatment to the injury at the end of the set, Murray continued to flounder, as Nieminen broke early at the start of the second.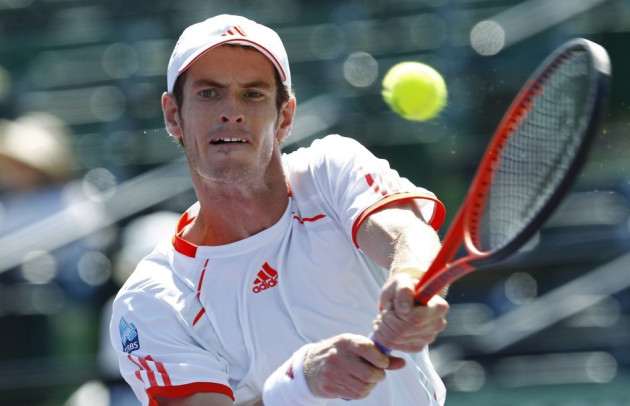 But at 2-4 down, Murray began his resurgence, and won four successive games to square the match.
His Finish opponent lost all his coolness from the opening set, and Murray, now moving more freely, continued to assert his dominance on Nieminen, breaking his serve early in the third set, before an assured showing saw him take it 6-1.
By now the former world No.14's game had been dismantled, and Murray skated through the fourth set, winning 6-2, and reaching the last-32 at Roland Garros.
"It was tough," Murray admitted. "It was obviously struggling at lot particularly at the beginning of the match. He helped out a little bit and got nervous at the end of the second set. I don't know how I won to be honest.
"I think my back went into spasm, it was sore this morning when I got up and practiced and it was sore 20 minutes after I finished practice.
"The guys were telling me to stop after the first set, we talked about it briefly before the match and I just decided to play. Sometimes guys can get nervous and you feel better, and a combination helped me get through.
"It's not easy playing against someone that's struggling and sometimes guys stop or try finishing the match. I managed to turn it around and it was tough for him."
Even as he left Philippe Chatrier Murray still didn't appear to be moving freely, and questions still remain over his continued presence in the tournament, which sees him face Santiago Giraldo after his straight sets win over Australian Bernard Tomic.