Andy Murray talks about Roger Federer and Rafael Nadal's injury troubles and hopes for 2017 return
Murray ended the 2016 season as the World No 1 after lifting first ATP World Tour Finals crown.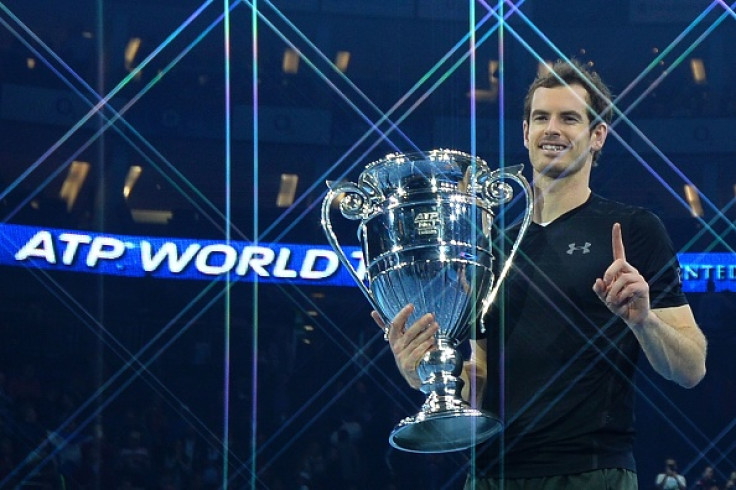 Newly crowned World No 1 Andy Murray is hoping Roger Federer and Rafael Nadal return to the ATP tour next year after both of them cut their 2016 season short due to injury.
The Swiss maestro has not played since July following his loss to Milos Raonic in the semi-finals of Wimbledon owing to a knee injury and is currently on course for a return at the start of next season. The Spaniard, on the other hand, played his last tournament in October at the Shanghai Masters before ending the season, and confirmed recently that he will make his return at December's Mubadala World Tennis Championships.
Federer's target has been the 2017 Australian Open and recently his trainer confirmed that he will make a strong return next season. Nadal has also revealed his intentions to get back to the top of the rankings and add to his 14 Grand Slam titles. Murray has welcomed the competition and believes tennis will benefit if the duo return healthy next season. He has also backed a number of young players like Dominic Thiem and Milos Raonic, who have impressed this year, to continue their rise on tour next season.
"This year I think has been hard in some ways because of Roger and Rafa missing large parts of the year. They have massive fan bases, not just for everything they've achieved on the court, but because they're obviously charismatic guys and are very, very popular," Murray said, as quoted by tennisworld.org
"If the two of them can come back and be healthy, then some of the younger guys who I think are going to be great players, a few of them are really exciting personalities, as well, with exciting games. I think tennis is in a good place just now. It would be better if the two of them were fit," Murray added.
Murray ended the season as the world's number one singles player for the first time in his career after closing the gap on Novak Djokovic in the second-half of the season. The Briton is keen on holding on to the top spot although he has admitted that it will be extremely difficult.
© Copyright IBTimes 2023. All rights reserved.