Boris Becker has urged Andy Murray to forget about winning tournaments and preserving his number one ranking and focus on looking after his body and returning to full fitness.
The Scot, who was knocked out in the quarter-finals at Wimbledon by Sam Querrey on Wednesday (12 July), came into the tournament with a hip injury and it was one of the main reasons the defending champion lost in the quarter-finals at SW19.
Murray's injury flared up during the match and he went down in a thrilling five set match to the American. And Becker believes the world number one should focus on looking after his body and not hasten his return just to participate in the US Open or to protect his status as the top ranked men's tennis player.
The six-time men's singles Grand Slam winner has asked Murray to take a leaf out of Roger Federer and Rafael Nadal's book after they made strong comebacks after taking time off to recover from their respective injuries last season. The Swiss ace missed the last five months of the 2016 season owing to a knee injury before returning to win the Australian Open in January this year, while the Spaniard ended his season in October after struggling with a wrist injury, but has come back to win four titles including a tenth Roland Garros title.
"Andy Murray's defeat should not be seen as the beginning of the end of his chances of winning another Grand Slam. Absolutely not," Becker told BBC Sport.
"I think what has happened so far this year has actually proved that, the older you get, the better you are - look at Roger Federer and Rafa Nadal, what Serena Williams was doing and what Venus is doing now. They are all older than him.
"Age is only a number, but you only have one body. Andy has to look after his. He has got to think long-term, not worry about making the US Open - if he is moving there like he did at Wimbledon, then he won't win it anyway," the German added.
"His ranking should not be a concern either. Again, he will not defend it if he is not healthy, so he should just forget it. He has been there and done it and he does not have to prove anything anymore that he is good enough to be number one.
The Tour is a gruelling schedule and I would give the same advice to Novak too - rest. They should both look at the examples of Rafa and Roger. Look at what they have done since coming back fully fit," Djokovic's former coach said.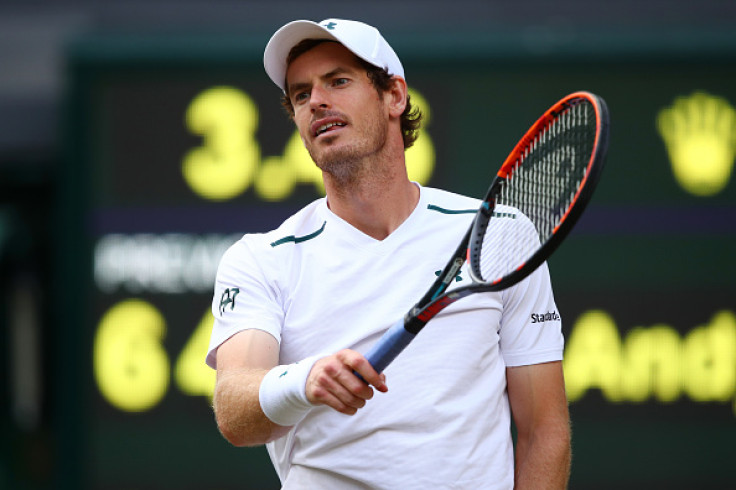 "Nadal struggled last year with injuries, so he took some time off to get fully fit and look what a year he is having. So maybe that is a lesson learned for Andy and Novak to really take care of their bodies - take their time and get healthy, and don't play when they can't."