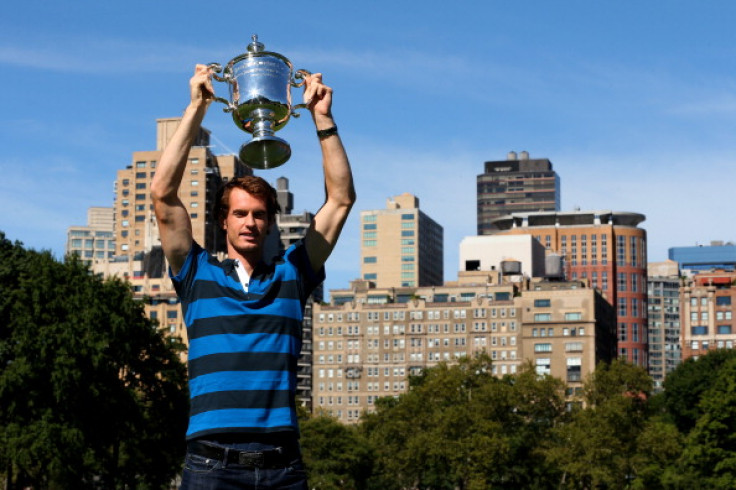 British tennis superstar Andy Murray might be the in-form player coming into the US Open, winning the Wimbledon and Olympic men's singles titles, but legend John McEnroe feels the world number two has still not reached the level of Novak Djokovic.
The Scot starts his US Open campaign on 30 August, facing world number 82 Lukas Rosol in the first round and has been touted as the favourite to secure his second title at Flushing Meadows, with his main competitors all going through injuries or problems currently.
World number one and current US Open champion Novak Djokovic is suffering from a wrist injury and recently admitted to suffering from "private problems". Rafael Nadal is struggling for form and has encountered injury problems of his own, while Roger Federer will not participate in the tournament.
"Can Murray dominate now? I think Novak is still obviously the most obvious obstacle. He's been playing at a level the last couple of years that Murray hasn't been able to attain. That's frustrated him. Things have changed the last couple of months, the shock that he lost early at Wimbledon, but to me the level that Novak was playing. The bar was higher maybe than anything I've ever seen as far as his consistency", McEnroe said as quoted by DailyMail.
"And Nadal on clay, at a French Open, you're not going to convince me he's done yet the way he was playing leading up — I thought he was getting close to what he was before on the clay. That would be an interesting match, to say the least, with Murray. I don't think Murray would go in as favourite on that surface against Nadal in a best-of-five", the tennis legend added.
The 29-year-old, who has now reached seven consecutive finals heading into the US Open, should he make a final appearance here will become only the fourth man in the Open era to make all four Grand Slam finals in a calendar year, joining Federer, Djokovic and Rod Laver.