Angel di Maria Delighted with Manchester United Start
Angel Di Maria believes he is close to settling down at United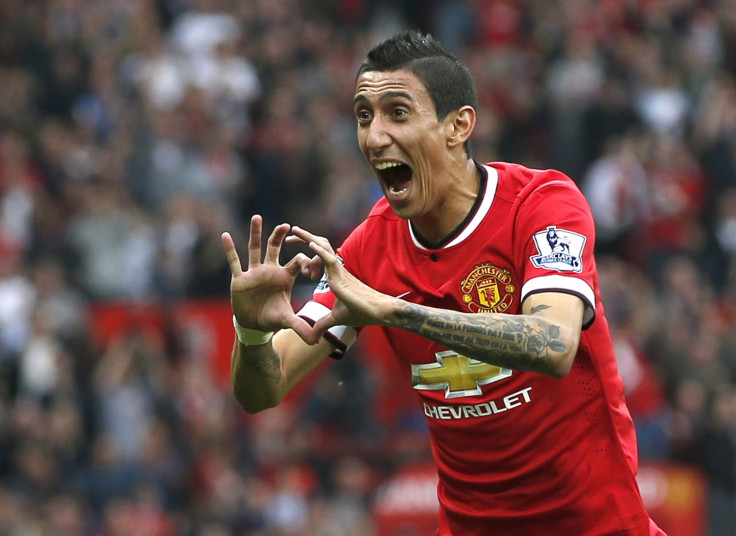 Manchester United winger Angel di Maria is delighted with the start he has made at Old Trafford.
The Argentine international, who has been in England for just over a month has settled in well with his new team and has already put in some mouth-watering performances.
He has scored two goals and provided two assists in the four league games he has played, and is delighted to be playing alongside Robin van Persie and Red Devils skipper Wayne Rooney.
"I'm very happy with the start I've made. It's not easy settling into a new type of football when you go somewhere for the first time, but I've settled in quickly with my teammates and the club," Maria told the Daily Mail.
"I believe there are special players here. Even when I was starting out in Argentina, I was aware of names like Robin Van Persie and Wayne Rooney."
"Now I have a chance to line up with them and I am pleased with how our understanding has started off."
Now the Argentine is keen to form a potent partnership with his new colleagues and hoping they can turn around United's season and put together a run of good results.
"It is about converting that understanding into chances and goals. I've got used to the style of play and my teammates, but what has got to come now with that is a series of good results," the former Real Madrid star added.
However, the 26-year-old winger has revealed that he has faced some difficulties when it comes to the language. But he has started taking classes and is speaking a little bit of English.
Di Maria admitted that he is glad to have Spanish-speaking colleagues among the staff and the players, who make it easy for him to get his thoughts across and have helped him settle down better.
"Learning English is not easy. I have a teacher and started taking classes, trying to speak a bit of English with him.
'It's going quite well but it's not going to happen overnight, its going to take time. But it's something I have to do to settle in as quickly as possible," the former Benfica winger explained
'It really helps that the manager speaks Spanish and one or two of the backroom staff speak good Spanish too. There are Spanish-speaking players as well and it means between all of them, messages get across and at least I have someone to speak to as well!' Di Maria concluded.
© Copyright IBTimes 2023. All rights reserved.