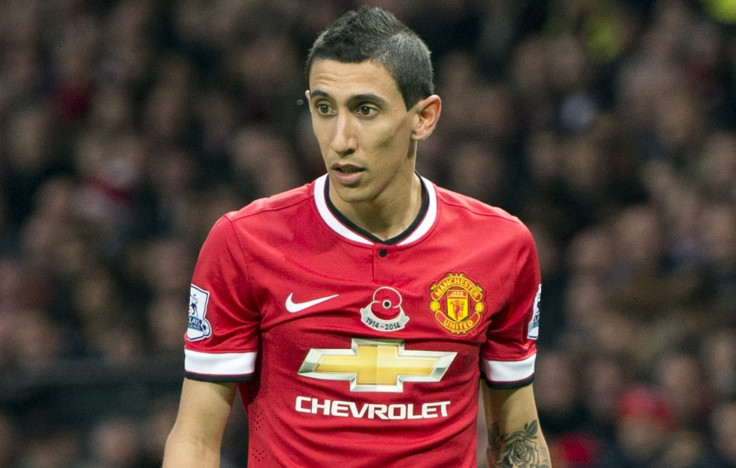 Angel di Maria's wife Jorgelina Cardoso has told Manchester United fans on instagram that the Argentine has a small tear in his hamstring which will keep him out of the squad for sometime.
The former Real Madrid player was called off the field against Hull City in a 3-0 win for the Red Devils adding to United's growing list of injuries ahead of a hectic Christmas schedule.
However, the Red Devils managed to strike a good run of form in the past few games and with their fringe players performing to their expected level, they are unlikely to miss the services of the South American player.
When a fan asked about Di Maria's injury on instagram, Cardoso replied, "There is a small tear (to his hamstring)".
The Argentine made a brilliant start to his career at Manchester United, but has trailed off in the last couple of games. This is a welcome break for the player, who is not used to the rigours of Premier League football and can recuperate before coming back to help United in their quest for a top four spot.
Meanwhile, Louis van Gaal revealed in his post match press conference after his side's 2-1 win over Stoke City at Old Trafford that the Red Devils were lucky to win at the end after spurning a couple of chances in the second half.
"Victories are always valuable because you have to win at a top club. If you want to climb the table, you have to win. In England, there are no easy matches. Last weekend, every match in this league was close, so I'm very happy with the win tonight," he told Manchester United's official website.
"Of course it was a relief - we have to kill games off much earlier. We had some big chances, Herrera in the first half and Fellaini and Wilson in the second. If we had scored one of those, the game would have been over. But, when the scores are close and you have the likes of Crouch coming on to face long balls, the ball can fall anywhere so we were lucky towards the end. I think we deserved to win.
"I want to wait until after our next match [to assess things], but we're in a very good moment. We've won four matches in a row, which is a very good achievement in the Premier League. I want to see what happens against Southampton – when we win a second consecutive away," he concluded.