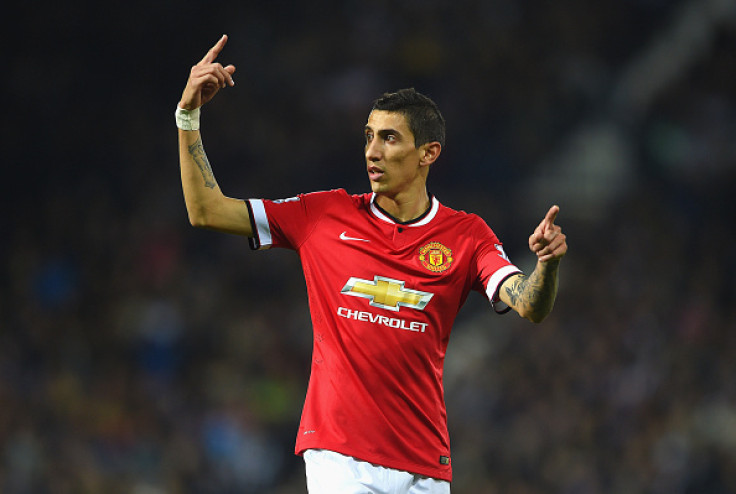 Laurent Blanc has reiterated Paris Saint-Germain's interest in signing Manchester United attacker Angel Di Maria in case he leaves the Old Trafford club this summer.
The Argentine international has been linked with a move away following a difficult debut season in the Premier League and Louis van Gaal has also admitted to being unsure if Di Maria will remain at Old Trafford ahead of next season.
The 27-year-old winger joined the 20-time English champions from Real Madrid for a British record fee last summer and after a blistering start to life in the Premier League, he trailed off, which led to him losing his place in the starting lineup.
He failed to start a single Premier League game after the first week of March, prompting speculation regarding his departure from the club after just one season.
Blanc has made it clear that PSG are in the running to sign him if he leaves the club, but warned that it will be a tricky process, as he is confident that the Ligue 1 champions will not be the only club interested in signing the Argentine star.
"The case of Di Maria is very complicated because I repeat once again, he is a player who plays for a very, very big English club which purchased him last year," Blanc said, as quoted by ESPN.
"If eventually the player left, you can expect that other big clubs would also be interested in him. PSG are one of them. It's going to be a tough negotiation provided that the player leaves. We are following this case with great interest," the French manager added.
Meanwhile, according to the Daily Mail, Di Maria will reportedly be allowed to leave the Red Devils only if he hands in a transfer request.
The report claims that, United are not very keen on selling one of their top stars after just 12 months, and believe that the player is still in Louis van Gaal's plans for next season.
Di Maria is currently on holiday following his participation in the 2015 Copa America, and is scheduled to join the Old Trafford club midway through their pre-season tour of the US on 25 July.