German Chancellor Angela Merkel says there will be no turning back from Britain's decision to leave the European Union after holding talks with Prime Minister David Cameron in Brussels. Speaking to reporters on the sidelines of an EU summit late on 28 June, Merkel said it was not a time for sorrow or anger and that Europe must simply deal with the situation it has been confronted with.
"I want to say very clearly tonight that I see no way to reverse this (Brexit)," the German leader was quoted as saying by Reuters.
"We all need to look at the reality of the situation. It is not the hour of wishful thinking."
Merkel added that her talks with Cameron had been "serious" but "friendly".
European leaders will continue to hold crisis talks in the Belgian capital on 29 June – but without Cameron. It is the first time the UK will not be represented at an EU summit in over 40 years.
'Second vote can't be ruled out'
More than 16 million people in the UK voted to remain in the EU in the 23 June referendum, but were defeated 52%-48% by the leave camp, with a voter turnout of 72.2%.
The result sent shockwaves around the world and has raised concerns that the UK itself could break up, with both Scotland and Northern Ireland voting overwhelmingly to stay in the single market.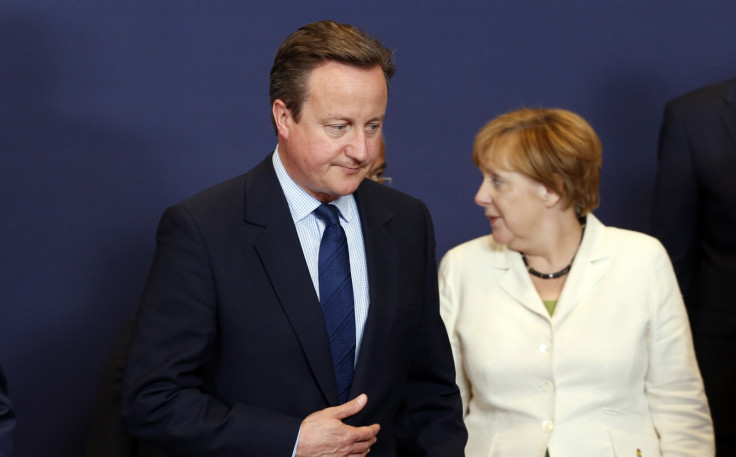 A petition to hold a second referendum on EU membership has been signed more than four million times on the UK parliamentary website.
It will be considered for debate by MPs for crossing the 100,000-signature threshold. However, they have no legal obligation to act on it.
Former PM Tony Blair has said that a second referendum is highly unlikely, but that parliament will want to look at all options before initiating formal Brexit negotiations with the EU.
"As I'm looking at it here, I can't see how we can do that. But, you know, the point is, why rule anything out right now?" he was reported as saying by the Guardian newspaper on 26 June.