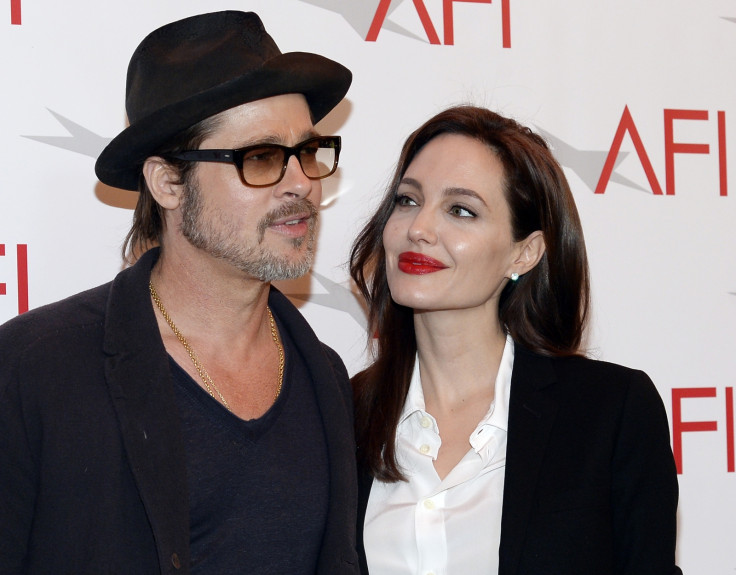 Angelina Jolie has squashed rumours that her marriage to Brad Pitt is on the rocks. The 40-year-old Academy Award winning actress revealed the couple do have problems, but sort them out in the healthiest possible way.
In Vogue's latest issue, Jolie talked about their upcoming movie, By The Sea, in which they play a married couple who are going through a tough time. The film has been written and directed by the Maleficent actress and is the first time she and the Moneyball star have co-starred in a film since the famous 2005 action drama, Mr and Mrs Smith.
"It's not autobiographical," she said of the film. "Brad and I have our issues, but if the characters were even remotely close to our problems we couldn't have made the film."
"This is the only film I've done that is completely based on my own crazy mind...As artists we wanted something that took us out of our comfort zones," Jolie added. "Just being raw actors. It's not the safest idea. But life is short."
Adding on, the mother-of-six also talked about her double mastectomy. Jolie's mother, actress Marcheline Bertrand, had died of breast cancer in 2007 at age 56.
"It's hard. They are not easy surgeries. The ovaries are an easy surgery, but the hormone changes, interesting. We did joke that I had my Monday edit. Tuesday surgery. Wednesday go into menopause. Thursday come back to edit, a little funky with my steps," she said.
"I feel grounded as a woman," Jolie continued. "I know others do too. Both of the women in my family, my mother and my grandmother started dying in their 40s. I'm 40. I can't wait to hit 50 and know I made it."