Angelina Jolie: Isis using rape as a weapon 'in ways we've never seen before'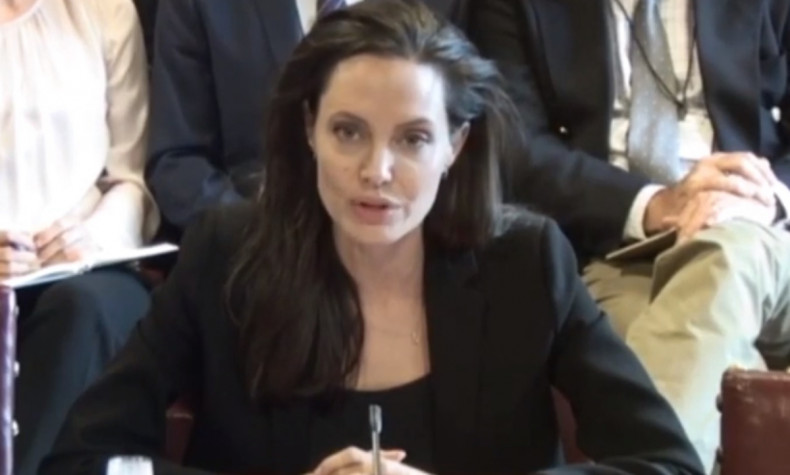 Angelina Jolie has told a British parliamentary committee the Islamic State (IS) is using rape and sexual violence against women and children "in a way we've never seen before". The actress and human rights ambassador appeared at the House of Lords committee alongside former foreign secretary William Hague to discuss their Preventing Sexual Violence Initiative, which the pair helped launched three years ago.
Jolie and Hague were appearing before the Lords sexual violence in conflict committee to update it on the progress made since 2012 following recent concerns about how the initiative was overspending funds.
During her talk about the campaign against sexual violence in conflict areas, Jolie discussed some of the harrowing things she had witnessed in the last few years, including how she felt "helpless" after meeting a girl not older than eight who had been "brutally raped multiple times".
She also warned that terrorist group IS was using rape as a weapon in a way that has never been seen before and is "actually put into their policy".
She told the committee: "The most important thing is to understand what it's not: it's not sexual, it's a violent, brutal, terrorising weapon and it is used unfortunately, everywhere.
"The most aggressive terrorist group in the world today knows what we know; knows that it is a very effective weapon and are using it as a centre point of their terror and their way of destroying communities and families and attacking, destroying and dehumanising."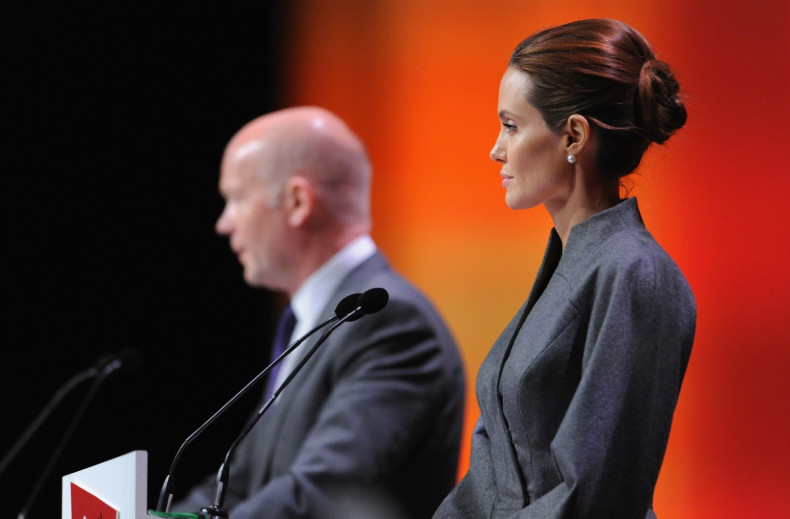 She added: ''For over 10 years I had been visiting the field and meeting families and survivors of sexual violence who felt for so long that their voices simply didn't matter, they weren't heard and they carried a great shame.
"I remember distinctly meeting this little girl who was very young, probably about seven or eight, and she was rocking backwards and forwards staring at the wall, and tears streaming down her face because she had been brutally raped multiple times, you couldn't talk to her, you couldn't touch her. I felt absolutely helpless, I didn't know what to do for her.
"More recently I met a 13-year-old girl in Iraq who had been kept in a room with many other girls and they were taken out in twos to this very dirty room and dirty couch and raped repeatedly.
"But they told that what was even worse than the physical violence was they then had to stand in rows and watch their friends be sold and to hear men arguing about what they were worth."
Hague told the committee that "a great deal of progress" had been made in recent years during the fight to end sexual violence in war zones. He added: "I think the missing part now is to get more of the missing parts of the government to implement the protocol, to use those tools that we have created – the policy statements, the protocol – to set about the right training of military, of judges and prosecutors. But the framework is all there. Now we need several governments and countries to do sufficiently well at this that they become inspiring examples to other countries."