Rare black and white naked photographs of Angelina Jolie taken in 1995 by photographer Kate Garner are now up for sale in a London gallery.
The photographs, up for sale at £1,800 at London's Zebra One Gallery, show the actress sitting with her ankles tied by a silky ribbon and nothing else.
Describing the pictures as 'arty', the Daily Mail says another photograph is a close up as she stares into the camera lens.
Photographer Garner has worked with several musicians and celebrities, including Sinead O'Connor, Dr Dre, Leigh Bowery, JT LeRoy, Cate Blanchett, Anne Hathaway, David Bowie, Cameron Diaz, PJ Harvey, John Galliano, Bjork and Kate Moss.
A former pop star with the group Haysi Fantayzee, the group disbanded after two years in 1983 and Garner moved on to take pictures professionally. She had her first exhibition in February 2007 at the Painter's Gallery on Charing Cross Road in London.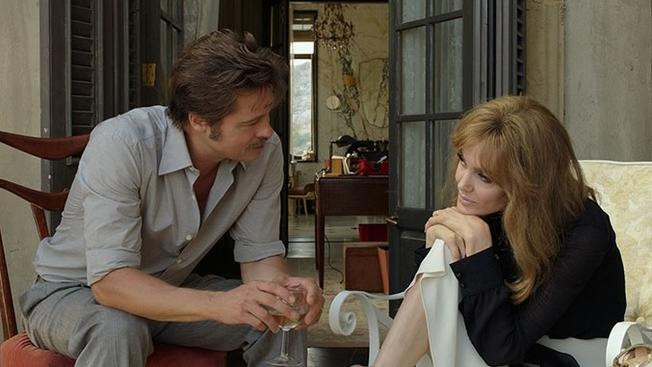 The sale of the pictures coincides with Jolie's new film, a romantic drama, featuring her and her husband Brad Pitt. She is also the screenwriter and director of the movie.
By The Sea, which has an opening night world premiere at the American Film Institute Festival or AFI Fest, is the first screen debut for the married couple since Mr and Mrs Smith in 2005.
According to the trailer of the new movie which was released earlier this month, it is about a married couple travelling through France and forced to re-examine their relationship after an encounter with a younger couple in a seaside town.