Angelina Jolie's children super-excited on her Marvel Universe debut
Angelina Jolie will star as Thena in Marvel's ancient superhero movie The Eternals releasing in 2020.
Angelina Jolie gushed in an interview that her kids are over the moon on her decision to join the Marvel Cinematic Universe. Fans will soon see her as Thena in the upcoming project, The Eternals which will hit the theatres November 6, 2020. As a proud mother, Jolie revealed to People that her kids want to see her strong and are most excited for this release.
She has already begun her training and has been learning "everything from sword to ballet". Jolie speaks of her character, "She's a warrior. I'm going to have to work very hard to give the Marvel Cinematic Universe the Thena they deserve."
A source close to the star had earlier told HollywoodLife that Jolie's six children had influenced her decision to take up this role. "They all love comic book movies and this will be something they can bond over," said the insider. Scarlett Johansson who is going to star in Black Widow also expressed her delight over Jolie's debut. She told E! News at San Diego Comic-Con on July 20 that it's "amazing. It's bananas. I think it's very exciting."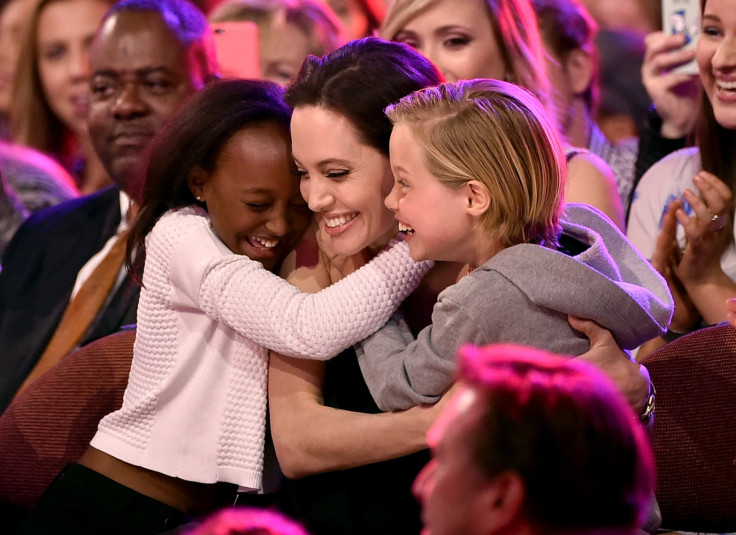 The Eternals follows a team of humanoid superheroes from space who were formed out of Celestials' experimentation on the earliest ancestors of humans. The film is directed by Chloe Zhao and also stars Salma Hayek, Kumail Nanjiani, Brian Tyree Henry, Ma Dong-Seok, Richard Madden, Lauren Ridloff, and Lia McHugh.
This project comes at a time when Jolie is also scheduled to appear in Maleficent: Mistress of Evil, the sequel to Disney's 2014 hit; The One and Only Ivan releasing in August 2020; and her next thriller, Those Who Wish Me Dead. Jolie will also be seen in a new global current affairs TV program for children in partnership with BBC.
© Copyright IBTimes 2023. All rights reserved.