Angelique Kerber celebrated her rise to the number one position in the Women's Tennis Association (WTA) rankings by cruising past Caroline Wozniaki in the semi-final of the ongoing 2016 US Open. Kerber who took the topmost slot after Serena Williams lost to Karolina Pliskova, beat Wozniacki in straight sets (6-4, 6-3) to reach her first final at Flushing Meadows.
Kerber who had never made it into the final of a Grand Slam event, has now reached her third major final and could end the tournament as a two-time champion with her first major cup win coming at the Australian Open earlier this year.
The 28-year-old German becomes the oldest to be ranked number one and the first from her country since Steffi Graf held the top rank in women's tennis. Such was Kerber's confidence that she raced to a 4-0 lead in just 16 minutes.
Her aggression from the baseline was too much for Wozniacki, a former world number one but now down to 74 in the rankings. The Dane tried to fight back in the second set saving two set points with winners of her own, but it was a little too late as Kerber powered to a 5-1 lead that all but secured her place in the final.
"For me, it's just amazing to be, after Steffi, the next number one player in Germany. Steffi's a great player and a great person, and I think she is proud of me, to be the next one after her," Kerber said, as quoted by the BBC.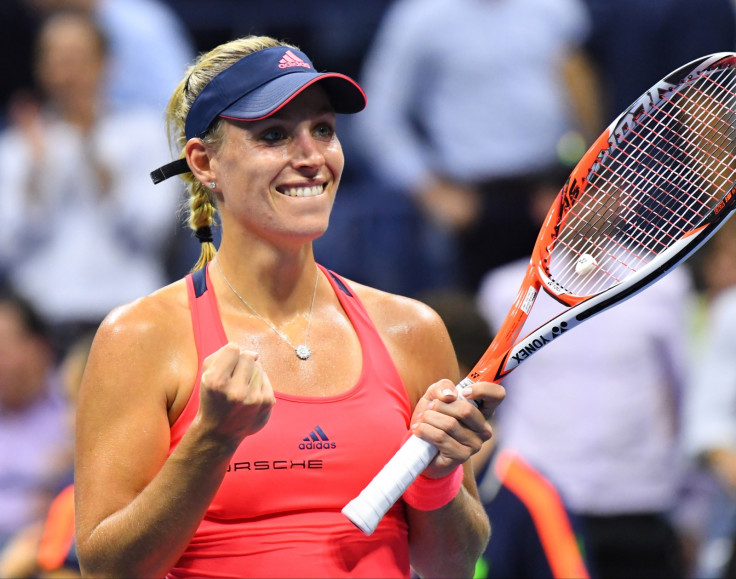 Kerber would have overtaken Williams to the top spot last month if she had defeated Pliskova in the final of Cincinnati Open on 21 August. Though the German lost, she was confident that she would get another chance to prove she is the world number one.
"After that (loss at Cincinnati Masters), I was just telling myself, 'OK, I will get one more chance. Now after I can relax a little bit and try and enjoy this special night today," Kerber added. She will now face Pliskova in the final.