It started out as a simple iPhone game, then along came the soft toys and clothing, the second game and talks of a feature film, but now "Angry Birds" may soon be heard squawking in branches of Starbucks.
Rovio Entertainment, the creator of "Angry Birds," is in talks with the high street café chain to install electronic leader boards so gamers can compete against each other over a coffee. The partnership could also offer Starbucks customers exclusive in-store promotions, including virtual goods.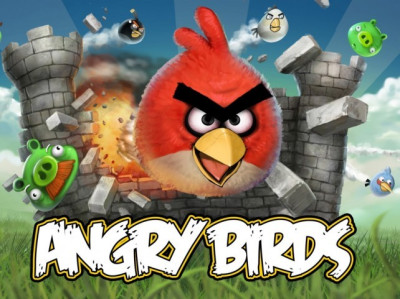 The "Angry Birds" creator believes that the partnership will help to build loyalty by encouraging people to play the game. "It's tying in the real world with the virtual world. Retailers get new customers who've not been to their hop yet, and repeat customers," said Wibe Wagemans, a senior vice president at Rovio Entertainment.
"Angry Birds," which involves firing birds at the enemy pigs, who build and hide behind a range of defences, has already sold 350 million copies across a range of mobile phones, tablets and computers, as well as selling 1 million plush toys every month; and with a film due out in the near future, Rovio is on a roll.
"There are retailers out there who have a lot to gain by increasing the time spent at their location, and increasing the money spent there," Wagemans added.
Rovio Entertainment knows that the in-store leader boards work, because a pilot scheme was carried out in the U.S. with book shop Barnes & Noble. It was found that people spent more than 30 minutes playing in the pilot stores.
But Rovio isn't stopping there; it also plans to monetise "Anrgy Birds" further by selling baby merchandise, backpacks, socks and a cookbook.