Anonymous claims to have breached North Korea's cyber defences and is seeking Kim Jong-un's resignation.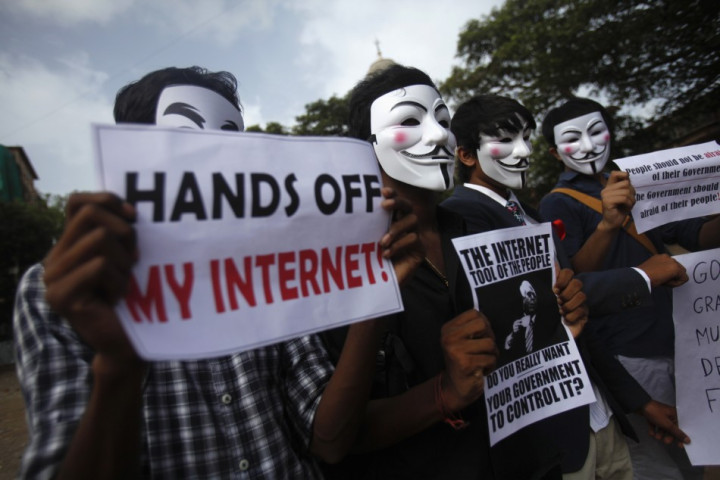 Calling North Korea "a threat to peace and freedom" the group claims to have hacked into web and mail servers in North Korea and is threatening to wipe all the information stored on on them if their demands are not met.
Tensions on the Korean peninsula are high since the weekend when North Korea's leader Kim Jong-un declared war on South Korea as well as threatening to fire nuclear rockets at the US mainland. He also restarted the plutonium-generating plant in Yongbyon on Tuesday and has blocked South Korean workers from entering the joint inter-Korean industrial zone in Kaesong, stepping up its pressure on Seoul.
Over the weekend, Information Week reported Anonymous carried out a series of distributed denial-of-service (DDoS) attacks against various North Korean websites, including the official website of the Democratic People's Republic of Korea (North Korea) and the government-owned airline Air Koryo.
The group is now claiming to have carried out multiple cyber-attacks against North Korea including stealing 15,000 membership passwords from North Korea's Kim Il Sung Open University, the website for which is based in China and is currently inaccessible.
The group also claims to have accessed mail servers and web servers within North Korea, as well as the country's local intranet.
Proof
As proof, those behind the attack posted a message online which claims to show details (including email address, date of birth and hashed passwords) for six accounts. While there is a mixture of Korean and Chinese email addresses given, one of the dates of birth given is 1 June, 1900 - calling into question the veracity of the information.
As part of what the group calls "Operation Free Korea" Anonymous is calling on the North Korean government to desist from "making nukes and nuke-threats" as well as seeking Kim Jong-un's resignation and for the installation of a "free direct democracy in North Korea."
It also wants the provision of uncensored internet access for all the citizens of North Korea.
The group was keen to point out that this attack on North Korea was in no way an endorsement of the US government's policies.
"USA is a threat to world peace too, and direct democracy (or any kind of democracy) doesn't exist there. The American government is a target and enemy of Anonymous as well."
No proof provided
While sample data was published in relation to the breach of Kim Il Sung Open University's website, that data has yet to be verified. There was also no proof provided that the group had access mail or web servers in the country.
Indeed the assertion that Anonymous had breached the country's intranet was strongly questioned by journalist Martyn Williams, who runs the North Korea Tech website:
"Getting onto the domestic intranet is highly unlikely based on our current understanding of the network. It's believed to be totally separate from the Internet with no network link between the two for security purposes. So a proven hack would be very interesting."
The hacktivist attack on North Korea comes just two weeks after a coordinated cyber-attack on South Korean banks and TV stations, where the finger of blame was initially pointed at the North but where no direct evidence has been found linking them with the attack.
Investigators are still looking into the attack, which they say will take weeks if not longer before the origin of the attack can be identified.