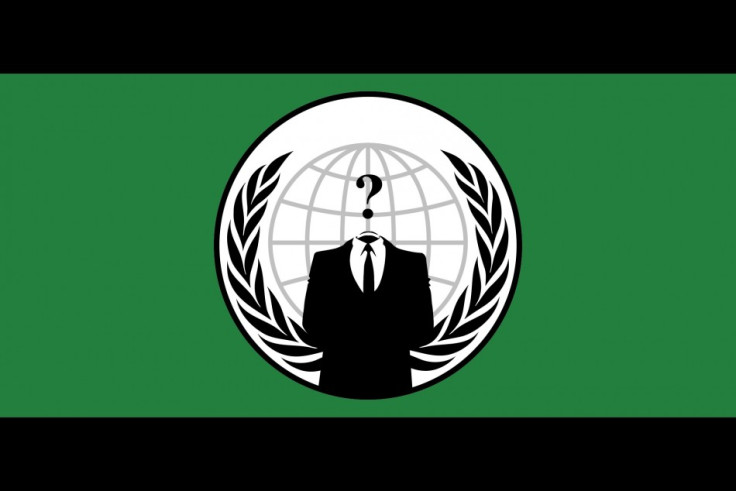 Following the launch of Adbusters' Occupy Wall Street protest on Saturday, hacker collective Anonymous has released a fresh statement and live video feed explaining and chronicling its involvement.
The post went live on Saturday 17 September just before the, currently unknown, number of Anonymous members alongside numerous other protesters descended on Wall Street. A part of Adbusters' campaign, as promised in Anonymous' previous statement, the opening day saw a number of protesters move into Wall Street, pitch tents and mount an ongoing sit-in protest.
Building off its previous statement, which cited a series of undisclosed actions perpetrated by "corrupt" governments and corporations as its motivation, Anonymous' new release highlighted inequality as a key reason for its involvement.
"We want freedom for all, without regards for identity, because we are all people, and because no other reason should be needed. However, this freedom has been largely taken from the people, and slowly made to trickle down, whenever we get angry.
"Money, it has been said, has taken over politics. In truth, we say, money has always been part of the capitalist political system. A system based on the existence of have and have nots, where inequality is inherent to the system, will inevitably lead to a situation where the haves find a way to rule, whether by the sword or by the dollar," read Anonymous' statement.
Alongside the statement Anonymous blog AnonOps also linked to a live video stream showing the sit-in protest.
Anonymous first announced its involvement in Adbusters' campaign in a video message released late in August. Due to the protests nature, the group's involvement is commonly viewed as an extension of Anonymous' ongoing Operation Anti-Security.
The operation began in June when alongside LulzSec, Anonymous declared war on the world's banks and governments. In the statement accompanying the announcement Anonymous cited corporations' and governments' infringement on what it takes as fundamental human rights as its primary motivation for enacting hacks and protests.
"As we're aware, the government and whitehat security terrorists across the world continue to dominate and control our Internet ocean. Sitting pretty on cargo bays full of corrupt booty, they think it's acceptable to condition and enslave all vessels in sight.
"Together we can defend ourselves so that our privacy is not overrun by profiteering gluttons. Your hat can be white, gray or black, your skin and race are not important. If you're aware of the corruption, expose it now, in the name of Anti-Security," read LulzSec and Anonymous' statement.