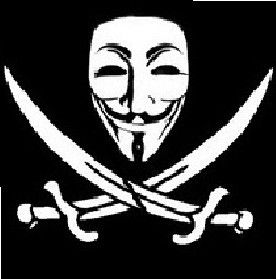 Hacker groups Anonymous and LulzSec have mounted a new legal campaign against PayPal, asking members to close their accounts.
Anonymous announced the new campaign last night on one of the group's Twitter accounts. In the tweet, the group clarified that the new campaign was motivated by PayPal's decision to sue one of the 16 suspected members arrested by the FBI earlier this month.
"In recent weeks, we've found ourselves outraged at the FBI's willingness to arrest and threaten those who are involved in ethical, modern cyber operations.
"Law enforcement continues to push its ridiculous rules upon us -- Anonymous "suspects" may face a fine of up to $500,000, with the addition of 15 years' jailtime, all for taking part in a historical activist movement," the group said in a statement.
In response to the move, the group has called for a legal protest, asking members to cancel their PayPal accounts. "We encourage anyone using PayPal to immediately close their accounts and consider an alternative," the group said.
The group has since reported that it has successfully persuaded "a few hundred" people to close their accounts.
Earlier this month, the FBI arrested Anonymous member Mercedes Renee Haefer, -- who goes by the screen name of NO. She is accused of participating in Anonymous' original "#operationpayback" attack against PayPal.
In a statement, Anonymous again insisted that it is a peaceful protest group. Anonymous has always maintained that arrested members aren't criminals and shouldn't be treated simlar to cyber criminal operating purely for profit.
"What the FBI needs to learn is that there is a vast difference between adding one's voice to a chorus and digital sit-in with Low Orbit Ion Cannon, and controlling a large botnet of infected computers. And yet both of these are punishable with exactly the same fine and sentence," the group said in a statement.