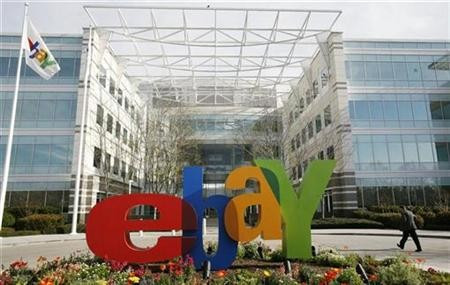 As well as seeing a reported 20K-plus users close their PayPal accounts, Anonymous' new OpPayPal has led to an alleged $1 billion loss for PayPal's parent company eBay.
The new, entirely legal campaign, began earlier today when Anonymous called for "anyone using PayPal to immediately close their accounts and consider an alternative."
The campaign was reportedly motivated by the FBI and PayPal's treatment of alleged Anonymous hacker Mercedes Renee Haefer. The American journalism student was arrested by the FBI earlier this week for involvement in a number of Anonymous led hacks.
Since it began, Anonymous has publicised the event via Twitter. A primary goal of the protest was to affect eBay's stock value.
Upon the opening of NASDAQ the stock had seen a marked decrease, starting with a rough 1.7 per cent decrease before peaking at a sizable three percent-plus drop, leaving it with a $33.47 value. The day before eBay stock had been selling for around $34.40.
Since the drop, eBay's stock value has recovered. At the time of writing it had crawled back up to a 1.89 percent decrease and was still steadily recovering.
Additionally, though PayPal are yet to confirm this, Anonymous also reported that the campaign had already seen 20,000-plus users cancel their PayPal accounts.
Anonymous has since promised that the protest is only the first of three stages in its new campaign against PayPal.