Anonymous #OpKKK: Four US Senators 'associated with Ku Klux Klan' revealed by hacktivists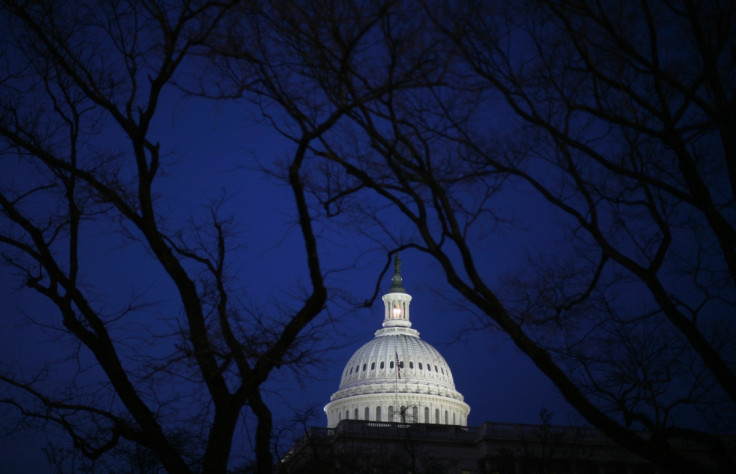 Anonymous has named four US State Senators in a list of public officials allegedly affiliated with the Ku Klux Klan. Five mayors from towns in southern states were also named as part of the ongoing Operation KKK, which aims to expose the identities of up to 1,000 members of the white supremacist group.
The names of the politicians have emerged at the same time as contact details were published that Anonymous claims belong to members of the KKK. 57 phone numbers and 24 emails were released by the group, alongside the message: "There is no place for racism now we're more connected, the time to cooperate and better the world is now."
What is #OpKKK?
Operation KKK, referred to online as #OpKKK, first began in November 2014 during the protests in Ferguson, Missouri.
When a local chapter of the KKK warned protesters that "lethal force" would be used against them, Anonymous took control of the KKK's main Twitter account and published personal information of alleged members of the white supremacist group.
The campaign has continued in 2015, with Anonymous threatening to reveal the identities of up to 1,000 KKK members on 5 November.
Representatives of the four Senators named on the list have been contacted by IBTimes UK for comment on the matter, though none had responded at the time of publication. The local chapters that each politician is allegedly associated with have also been contacted.
A faction of the amorphous hacktivist group claims to have obtained the information after gaining access to a KKK Twitter account, which enabled more contact details to be uncovered. A hacker by the name of Amped Attacks has claimed to be behind the latest release, saying in a message posted alongside the list: "These are the officials that have political power in the USA that are associated with either KKK or racist related."
Amped Attacks has also released evidence that they are behind attacks on Ku Klux Klan websites that have forced them offline in recent days.
The hacker claims to not be a part of Anonymous, only a supporter of the group's #OpKKK. Amped Attacks revealed to IBTimes UK that the email addresses of the Senators were found in databases held by several KKK sites: "All I can really say without fully admitting to federal charges is that several databases were dumped from different KKK websites that all linked their emails to the politicians in question and the only way their emails would have been on there to begin with is if they showed support when signing up for [the site] or filled out an application."
In a statement released last week as part of #OpKKK's revival, Anonymous stated: "We are not attacking you because of what you believe in as we fight for freedom of speech. Ku Klux Klan, We never stopped watching you. We know who you are. We know the dangerous extent to which you will go to cover your asses. Originally, we did not attack you for your beliefs as we fight for freedom of speech. We attacked you due to your threats to use lethal force in the Ferguson protests.
"We took this grudge between us rather seriously. You continue to threaten anons and others. We never said we would only strike once... The aim of this operation is digital. Another cyber war trist, nothing more. We are not violent. We will release, to the global public, the identities of up to 1,000 klan members, Ghoul Squad affiliates and other close associates of various factions of the Ku Klux Klan across the Unites States."
This article will be updated when a response from the US Senators is received.
UPDATE 5.17pm (GMT): A comment provided to IBTimes UK from the hacker who first revealed the names of the US Senators has been included.
© Copyright IBTimes 2023. All rights reserved.