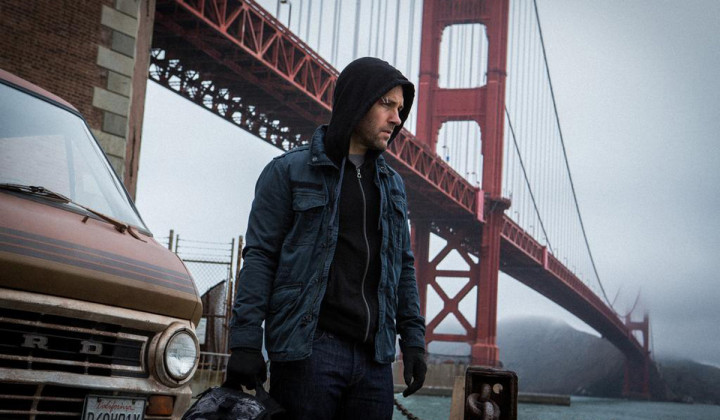 The first official image from Marvel Studio's Ant-Man has been released, showing a hoodie-wearing Paul Rudd under San Francisco's Golden Gate Bridge.
Filming began on the troubled project yesterday following a summer of disruptions following the departure of original director and script writer Edgar Wright, who left due to creative differences. He was followed by actor Patrick Wilson, who was believed to be playing a villain.
Peyton Reed was hired as the new director, with Anchorman wirter Adam McKay tasked with re-writing the original script by Brits Wright and Joe Cornish.
The first image from the film's first day of shooting was posted on Twitter by USA Today.
Unique among superhero movies, Ant-Man will star two versions of the titular hero, with Rudd portraying Scott Land and Michael Douglas playing original Ant-Man Hank Pym.
Evangeline Lilly, Corey Stoll, Michael Pena, John Slattery and Judy Greer also star.
Ant-Man will be released on 17 July 2015.