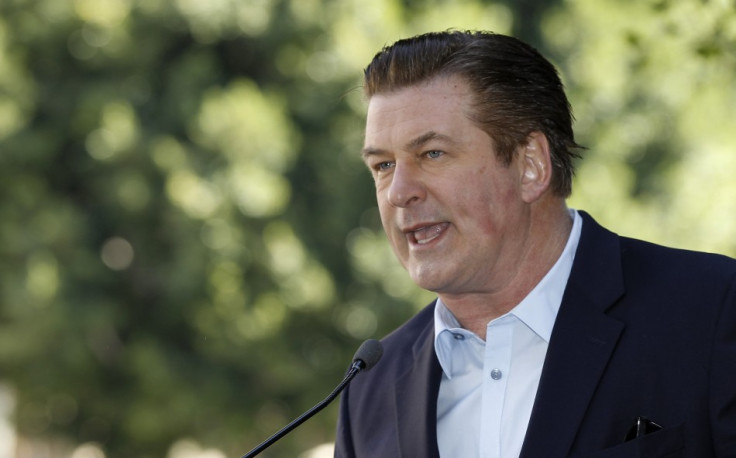 The actor Alec Baldwin is considering a run for mayor of New York City, sources said.
The veteran actor is openly flirting with the idea of a run for public office after Congressman Anthony Weiner, the previous frontrunner, became embroiled in a political scandal.
Weiner, 46, a married Democrat, was favourite to replace Michael Bloomberg in 2013, before he confessed to sending lewd images and messages over the Internet -- including a picture of his unmentionables to a 21-year-old student in Seattle -- and then publicly lying about it.
Baldwin, 53, is a lifelong Democrat but he is not currently registered to vote in New York, The Telegraph reports. The actor, who plays Jack Donaghy in the hit U.S. show "30 Rock", is a listed voter in Suffolk County, on the east of Long Island.
According to New York's administrative code elected officials have to be resident within the five boroughs on the day they take office, which means that Baldwin has plenty of time to switch residence to his Manhatten apartment.
Bid for office
A friend of Mr Baldwin's told news website The Daily, "Alec said 'Hey, maybe this changes the race. The dynamics have shifted.' The Democrats need a high profile candidate and Alec can fill that bill."
Mr Baldwin's spokesman said he "wouldn't rule out" the idea of him standing.
The actor himself then posted a message on Twitter, which he recently joined, saying, "It's a long way until November of 2013."
The star has long talked about running for political office and has said 2012 will be his last year on "30 Rock," which would free him up for a 2013 mayoral run.
Bloomberg, who had New York City's term-limit law rewritten to win his third term, isn't expected to run again in 2013. The likely candidates include City Council Speaker Christine Quinn, Councilman Bill de Blasio, and former New York comptroller Bill Thompson, who narrowly lost to Bloomberg in 2009 - according to The Daily.
Political history
The actor's political ambitions go back a long way. When asked in a 1997 New York magazine cover story if he would consider a run for office he said, "Is this something that I want to do? Yes.
"The men and women that run the world are in their 50s. It takes time to build that kind of thing. I'm 39."
In a 2008 interview on "60 Minutes," Baldwin said it was possible that politics would be his second act.
"There's no age limit on running for office, to a degree," he said. It's "something I might do, one day."