Anti-Jewish Hate Attacks Fall in Britain, Says Survey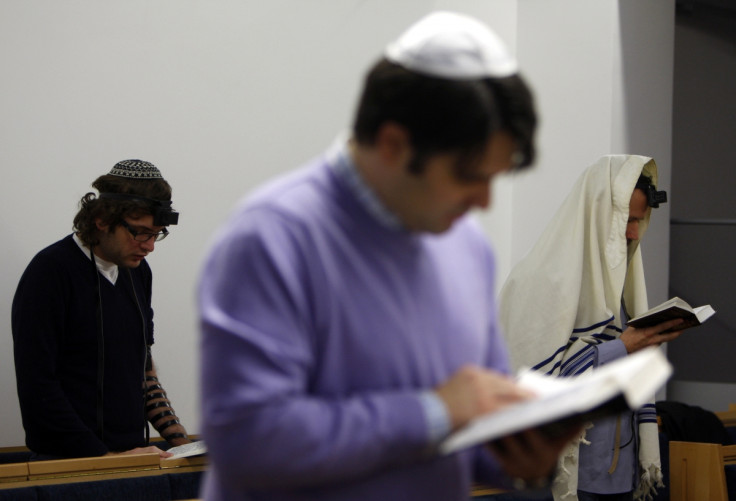 Attacks on Jewish people in the UK have fallen by nearly a fifth to their lowest total in nearly a decade, a survey has found.
Research by the Community Security Trust (CST) found 529 anti-semitic incidents occured across Britain in 2013.
This compared with 649 attacks in 2012, and represented a fall of over 40% from the all-time high of 931 in 2009.
The data was compiled from reports by members of the public to the CST helpline and included attacks on social media, as well as damage to property,
Despite the drop the CST struck a note of caution, suggesting that up to three-quarters of attacks on Jewish people go unreported.
Spokesman Mark Gardner said: "Any fall in the number of anti-Semitic incidents that take place is to be welcomed, but we are always wary of reading too much into short-term trends as we know that the picture can change considerably from year to year.
"Research suggests that about three in four anti-Semitic incidents go unreported. We encourage people to continue to report anti-Semitic incidents to CST and the police, so we can give them the help they need and can support the efforts of law enforcement to catch offenders and reduce further incidents."
The most common anti-semitism in 2013 was verbal abuse in the street, which accounted for 185 incidents. London saw an overall drop in the number of total incidents, compared to Manchester where they rose by a fraction to 172.
There was a slight rise in attacks aimed at Jewish people on social media websites, such as Twitter and Facebook. Abuse on social media rose to 86 incidents from 81 a year earlier. Old media was used in five cases of hate mail aimed at the ethnic group via leaflets.
There were 69 physical assaults in public on Jewish people, which the centre classified as being motivated by anti-semitism. The figure was the lowest since 2003.
The CST, which is a charity, analyses each report to judge if it fulfills the criteria of an antisemitic incident. Last year 465 reports were turned down as not being motivated by hatred of Jewish people.
© Copyright IBTimes 2023. All rights reserved.