Donald Trump supporters were surrounded by protesters after the US Republican presidential candidate spoke at a rally in San Jose, California. The demonstrators, who arrived in their hundreds, chanted anti-Trump slogans, waved Mexican flags and burned Trump merchandise and at least one American flag. Megaphones were used to voice their opinions of the Republican, while others brandished placards reading Dump Trump along with comical sketches of him.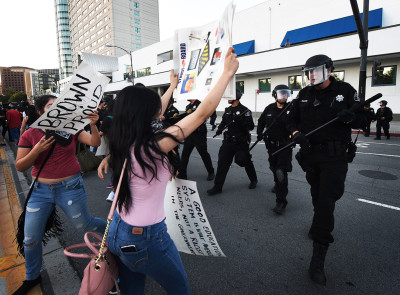 Held at San Jose Convention Center, the rally saw Trump delighting his supporters by vowing to stop illegal drugs from entering the US from the south, to build a wall along the US border and have Mexico pay for it. The violence broke out after the event, which finished at 8pm local time. One woman, wearing a Trump jersey was cornered, spat at and pelted with eggs when she entered the rally. Another Trump supporter was seen bleeding from the side of his head.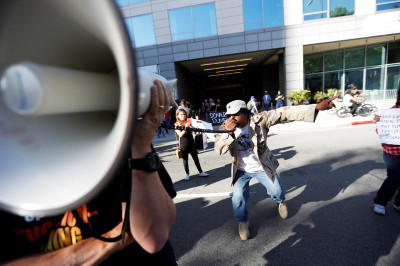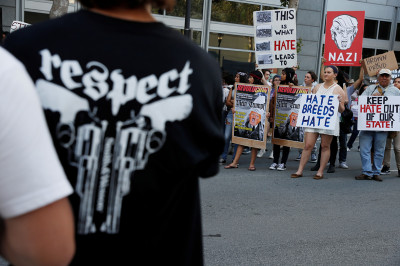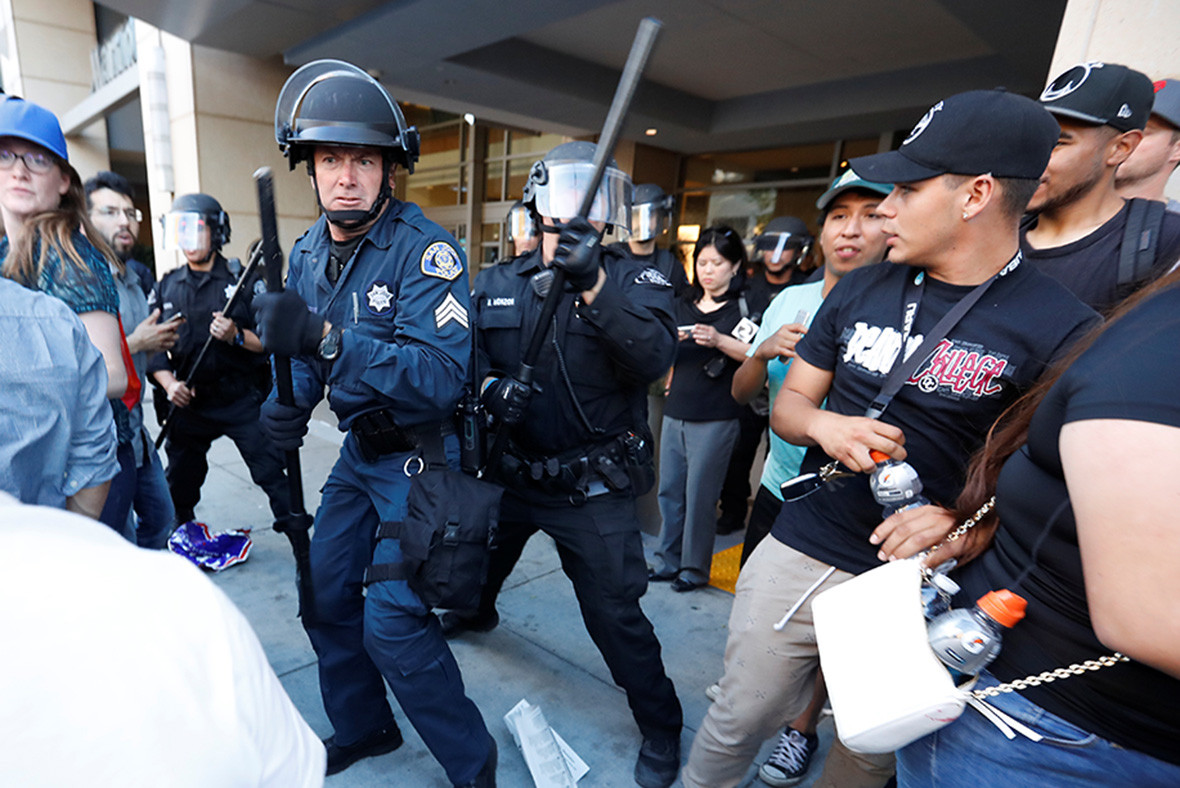 Dressed in riot gear, police officers formed lines to control to riotous crowds, taking at least one protester into custody. It is unclear whether any arrests were made. Protests such as this one have become common outside rallies for Trump, who has polarised opinion with his rhetoric against illegal immigration. He abandoned a rally in Chicago in March due to clashes between his supporters and protesters.