Residents in central France have had to evacuate their homes on boat after days of heavy rainfall caused severe flooding throughout the area (30 and 31 May 2016). The people of Chalette-sur-Loing and Montages have found themselves trapped inside their homes, taking shelter on the second floor after the River Loing burst its banks and flooded the surrounding towns. Those in Nemours and were also affected.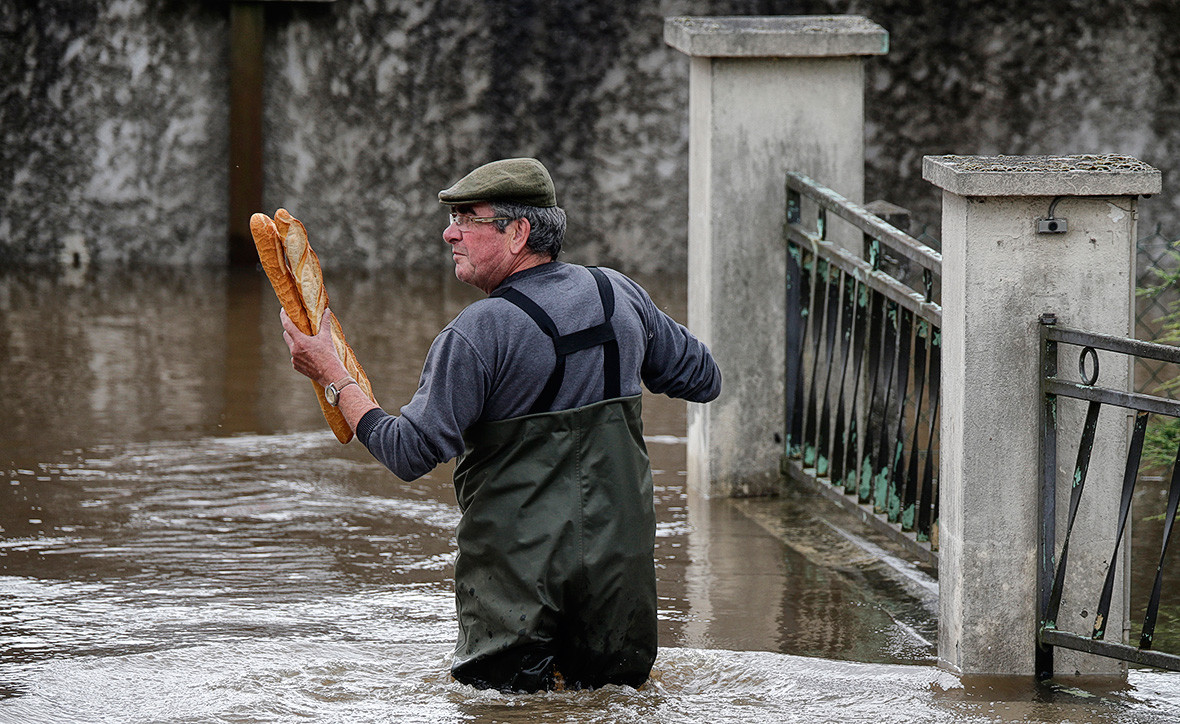 Schools in the Loriet region have been closed and three care homes were evacuated. Emergency services were called out 4,500 times to assist the evacuations on Monday and Tuesday. According to Reuters, a total of 3,000 firemen were mobilised across the country early this week.
Bulent, a resident who was evacuated due to the extreme weather conditions, retold his evacuation story to Reuters: "Rescuers first came to ask if we had any injured people, which we didn't, so they said they would come back 10-15 minutes later to evacuate us. Then they came; for me it was about my dog. They took my dog, and after that me, my wife and my son."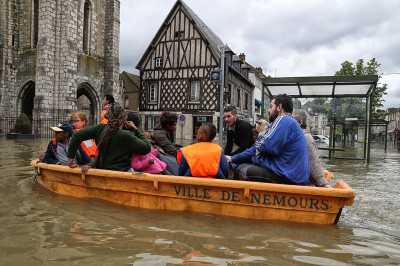 In Paris, the River Seine burst its banks on Wednesday (1 June), flooding towpaths and famous landmarks – including the Square du Vert-Galant park, which was barely recognisable due to the high levels of water it had accumulated. The feet on the Zouave statue on the Port de l'Alma were no longer visible due to the height of the water – an indicator of level of the Seine. When the statues feet are under water, emergency flood precautions are taken.
However, in Paris the flooding was not as dramatic as in other areas. A giant rise in water levels that last caused extensive damage in the city in 1910. If the same happened today, it could cost up to 30bn (£23.3bn, $33.5bn), according to OECD estimates.