At least 16 people have been killed and 55 wounded in a car-bomb and gun attack on the Ambassador Hotel in Somalia capital Mogadishu on Wednesday (1 June). Islamist militant group al-Shabaab, which is linked with al-Qaeda, has claimed responsibility for the attacks. Somalia's elite forces used rocket-propelled grenades and machine guns mounted on cars to fight the assailants, who took up positions on the hotel's second floor.
Reports have stated that sporadic gunfire could still be heard after the initial suicide car-bombing attack on the hotel gate. Police have also stated that a number of hostages have been taken.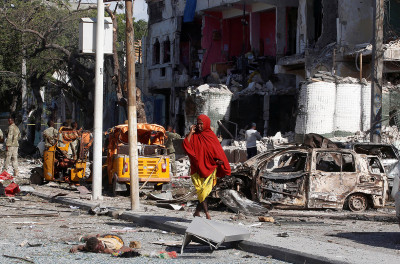 The militant group, which was pushed out of Mogadishu in 2011, remains a dangerous threat to Somalia and neighbouring countries such as Kenya and Uganda.
"So far we have confirmed 16 people, mostly civilians, died and 55 others were injured," police officer Major Nur Mohamed told Reuters on Thursday. "We suspect the rooftop is not safe. Security forces are inside from the first to fourth floor."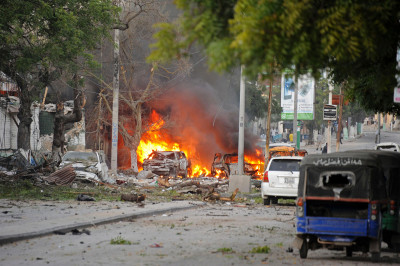 The Ambassador Hotel is frequently used by MPs, and it has been reported that two lawmakers have been killed and the hotel has been severely damaged. Relatives have gathered at hospitals and at the hotel searching for loved ones, with some people believed to be trapped inside, while government forces have cordoned off all main roads near the hotel.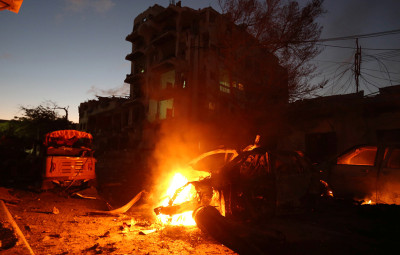 The attack underlines the challenges that the Somali government and African Union forces are facing and are struggling to secure the seaside capital, which has seen a series of attacks by al-Shabaab.
This attack comes only a few months after another attack on a Mogadishu hotel and public garden in February, in which at least nine civilians were killed. Further to this, a car bomb exploded outside a restaurant in the capital in April, killing at least five people.