Antoine Griezmann: Manchester United target says he is happy at Atletico Madrid
Griezmann, 25, says he has no plans to quit Atletico in the near future.
Atletico Madrid forward Antoine Griezmann says he has no plans to leave the Spanish club in the near future amid interest from Manchester United.
But Griezmann, 25, told French daily L'Equipe that he could see himself joining "big clubs" such as Barcelona, Real Madrid and Bayern Munich one day.
The France international has been reported to be United's number one summer transfer target, with Yahoo Sport claiming in February that the Red Devils had the "basis of an agreement in place" to sign the France international in a deal that is likely to go close to breaking the world record £89m ($110m) the club paid to sign Paul Pogba from Juventus last summer. A United source later denied the report.
When asked if he could see himself playing for Barcelona or Real Madrid, Griezmann said: "Why not? That's the dream for every player – to be at big clubs like that, or Bayern Munich.
"But right now I don't see myself at Barcelona or Real, or anywhere else.
"I have no intention of leaving Atletico Madrid, for Paris Saint-Germain, China, the USA, Russia, or elsewhere."
Griezmann dismissed suggestions that his future at Atletico was dependent on whether manager Diego Simeone stays at the club.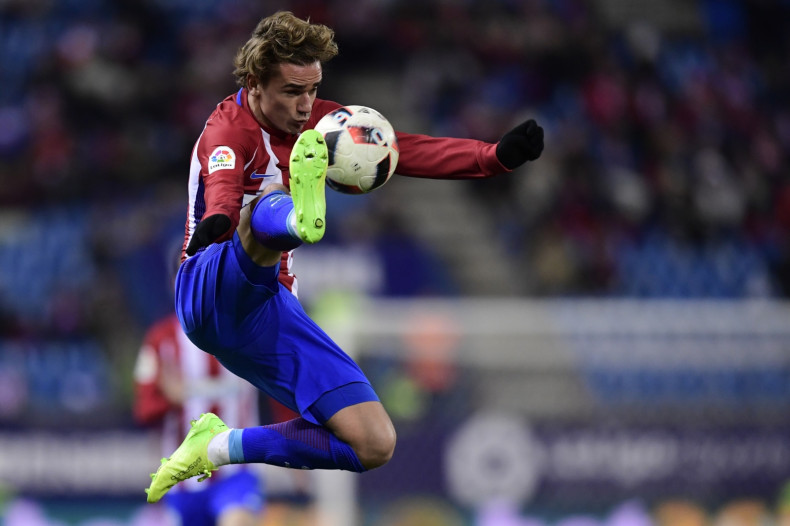 "My future does not depend on Simeone. He could leave one day or I could leave," the 25-year-old said.
"I called him ahead of this season to find out what his plans were, he told me he would stay and that felt good, so I also stayed. But we are not inseparable."
Griezmann has more than four years left on his contract with Atletico and has an £85m buy-out clause.
The Frenchman said in a separate interview last month that the Spanish La Liga best suited his game and that he had concerns over the weather and lifestyle in England.
"I have a lot of doubts about my private life [in England]. Everything like rain, bad weather... I need to feel happy outside," Griezmann told RMC.