Arsenal boss Arsene Wenger tried to sign Antoine Griezmann earlier this summer but the France international snubbed his approach to stay in Spain.
An Arsenal source told Sun on Sunday that Griezmann held talks with Wenger during Euro 2016 over his future.
The Gunners boss was intent on bringing a proven world-class striker to the Emirates Stadium, but was told by the Atletico Madrid forward that his family was settled in Spain and that he had no intention of leaving the country this summer.
Griezmann has five years left on his contract with the Madrid club and has an £85.5m buy-out clause. He won the Golden Boot at the European Championships with six goals, as France finished runners-up to Portugal.
Wenger has since shifted his interest towards Spanish striker Lucas Perez, with Arsenal on the verge of announcing the signing of the Deportivo La Coruna player for a £17.1m ($22.5m) fee.
"Arsene and Griezmann held talks during the Euros about his situation," the source told the Sun.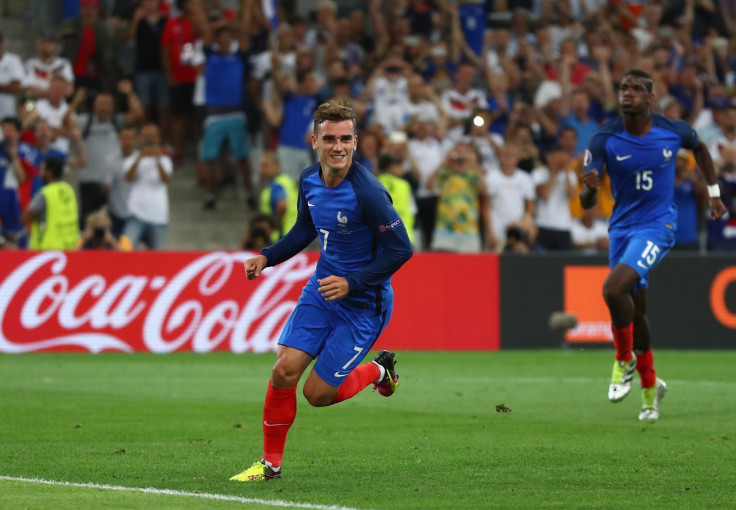 "The player told him outright that he was happy in Spain, and his family were enjoying life there.
"There is still interest. Why wouldn't there be in one of the best players in the world? But nothing will happen this summer at least."
Double deal
Speaking after Arsenal's win over Watford, Wenger confirmed that the club was close to announcing the signings of Perez and Germany defender Shkodran Mustafi.
"I think they should go through, both of them. They had medicals. We have to finish the paperwork and I don't know exactly when we will announce it but look, I think it could be announced at the beginning of the week," he told Arsenal's official website.
The 3-1 result at Vicarage Road was Arsenal's first win of the season, coming after a home defeat against Liverpool and a goalless draw against champions Leicester City.