Arsene Wenger has confirmed that Arsenal have bought Valencia defender Shkodran Mustafi and Deportivo La Coruna forward Lucas Perez and the duo have completed their medical at the Emirates. The Gunners were in the market for a defender and a forward to bolster their squad for the 2016/17 season.
The north London club sealed their first win of the new campaign when they registered a 3-1 win over Watford at Vicarage Road on Saturday, 27 August. According to Sky Sports, the German international will cost the Premier League side around £35m ($45.9m), while they will have to pay a fee of £17m ($22.3m) to the La Liga outfit for the Spaniard.
Mustafi has been selected in the Germany squad for the upcoming international fixtures and he will join his new club teammates after the commitments with his national team. But Perez is not part of Spain squad and Wenger is delighted to have him join the squad.
"We have bought two players in Mustafi and Lucas Perez. They've both had medicals but we need to complete the paperwork," Wenger told Sky Sports.
"We have a good little break now and we can help them to join the squad. Lucas Perez is not in the Spanish national team so can join straight away but for Mustafi we have to wait until after the break because he goes with Germany."
The duo will be Arsenal's fourth and fifth signing of this summer at the Emirates Stadium. Wenger has admitted that his side will not make further additions to the squad in the final week of the current transfer window.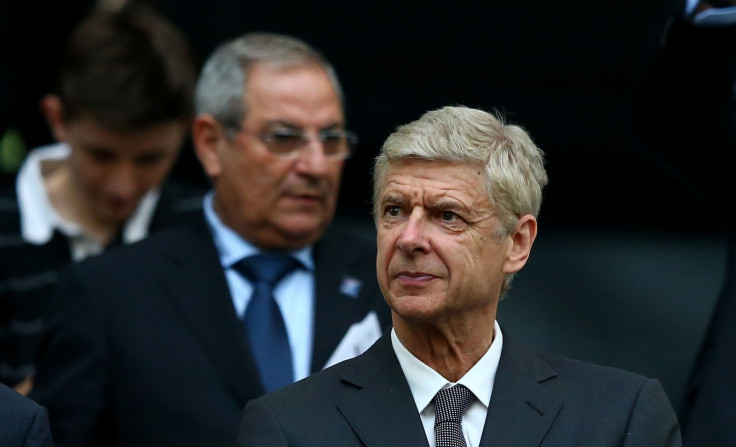 "I don't think so, Wenger said, when asked if Arsenal will bring in more players. "First of all we have a very big squad and we've spent a lot of money as well. We had to work very hard to get these two signings done."
"I expected it to last until Tuesday but fortunately it unlocked very quickly on Friday. We don't have any plans for anyone else now."